Navigating around Barriers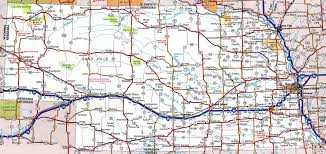 Did you know that the first week of April is "Read a Road Map" week? Given that emphasis, it seems logical to me that the following week should be "How to fold a Road Map" week!


(I sense you are nodding your head in agreement)
Perhaps the advent of GPS will make road maps obsolete someday. One thing is for sure - no matter what form of navigational technology is available in the future, we'll always need direction in our lives.
Guidance systems are helpful but they don't remove roadblocks, do they? They DO assist with navigating around obstacles so we can reach our destination.



Education is like that…there may be barriers to the process of learning but there are ways to navigate around or through those barriers so we can reach our goals. The Individuals with Disabilities Education Act (IDEA) guarantees the right to a free and appropriate public education (FAPE) for students with disabilities. If you need assistance breaking through or navigating around barriers in education for yourself or for a student in your life, contact a PATINS staff member for some ideas.