This week I have invited a Guest Blogger to share with us. His name is Collin Clarke. Before I share his story in his own words, allow me to tell you how I came across Collin.
I was first introduced to Collin through an A&E TV Special entitled "Born This Way" earlier this year.
The things I learned about Collin after watching that TV special are:
Collin is a fit young man

Collin is a bodybuilder. (Men's Health Magazine sought him out to be featured on this Health and Fitness episode)

Collin is from Evansville, IN

Collin has Down Syndrome. In Collin's words: "God made me like this for a reason"

Collin has a supportive family and set of friends. Father Carter Clarke said the family has always pushed Collin to succeed. Sometimes that has meant pushing those around him to accept his "no limits" attitude. "We are very blessed with Collin. He doesn't see any barriers in life. We've always tried to avoid putting limits on him. If he wanted to do something, we were always all for it".

Collin's personality drew me in, kept me glued to the TV and inspired me to never give up on anything I want to do, want to be, want to accomplish.
Now, here's Collin himself to tell you his story. Enjoy the read and remember to …
Never Give Up.
My name is Collin Clarke, I am 25 years old and I am a bodybuilder. I became a bodybuilder in 2015 after watching John Cena and other bodybuilders like Arnold Schwarzenegger. I was over 200 pounds. I competed at 137 pounds after 7 months of hard training and diet.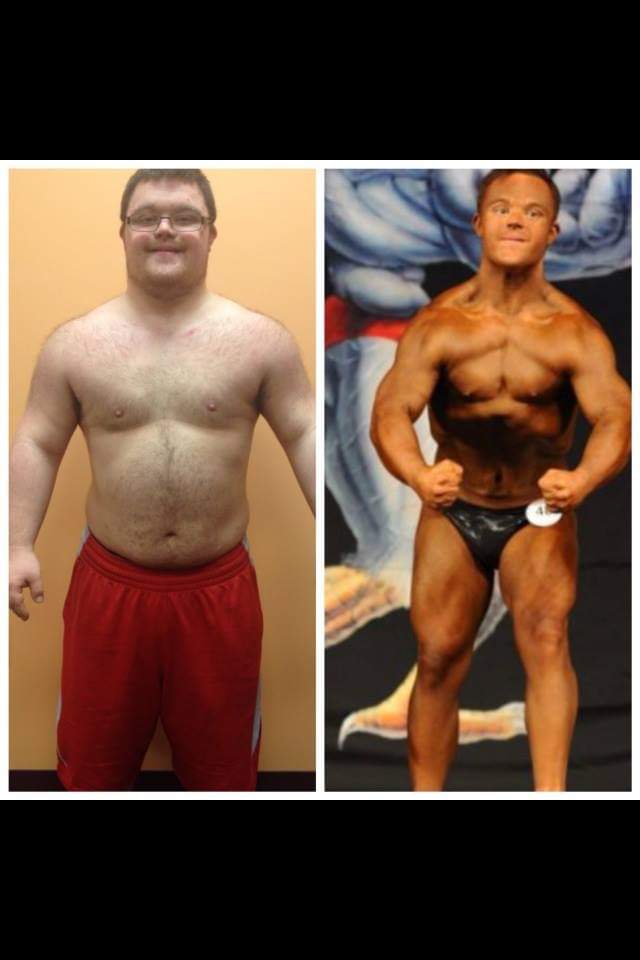 Bodybuilding changed my life emotionally and physically. It feels so good to be healthy and to make good changes in my diet and be more active.
I try to inspire others to make changes to become healthier. I have many friends and family who support me and help me when the diet gets hard or I am tired or need a reminder that I am strong.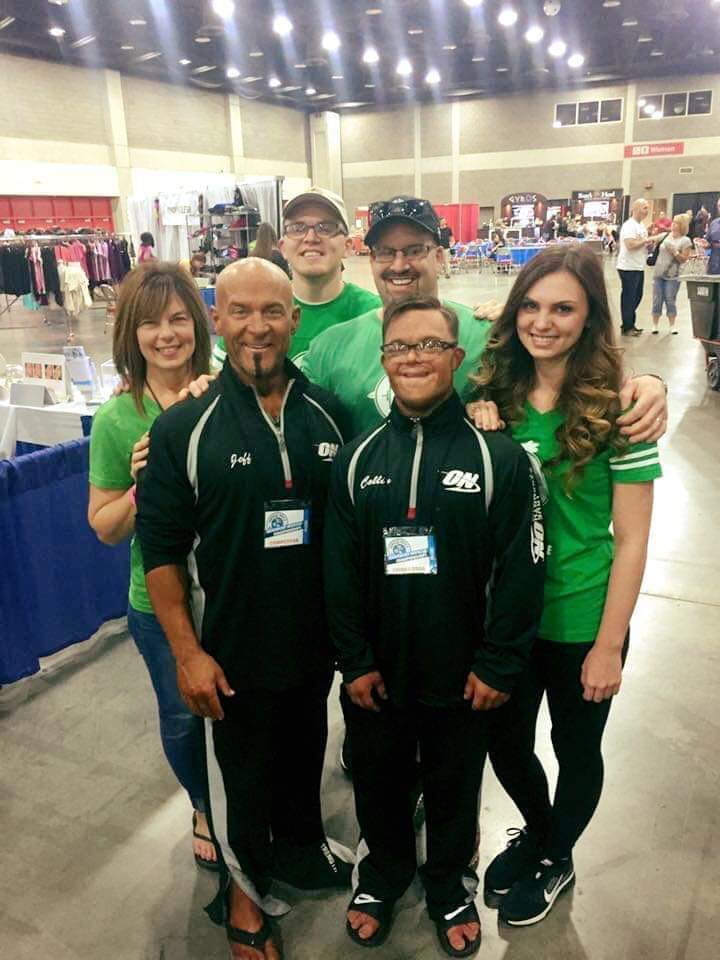 I believe in never giving up and listening to my heart and give it everything I got.
I am inspired by many people. People with disabilities, people in the military, family and friends who want me to be my best.
I love being a role model for young kids, to let them know they can do anything or be anything with heart and passion and believing in themselves. I love when parents come up to me and say because of you my child wants to be like you.
I want to keep bodybuilding and getting better. I look for positive in every day and want others to do the same - believe in their ability and to not get distracted by a

dis

ability (label).
I have an extra chromosome, a big heart and will keep dreaming and believing and I will never give up!