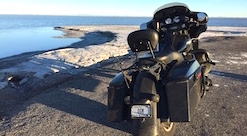 If you're reading this, then you're either a previous subscriber to one of the PATINS Blogs (Rapid Fire or ICAM Dispatch) or you've stumbled across the
NEW
PATINS-ICAM website, no doubt in your quest for wisdom and panache! Either way, it's an honor to welcome you as the first blogger in what will quickly become an abundant archive of far more brilliant ideas, resourceful tools, and insightful reflections from all of the PATINS Coordinators who will rotate posting weekly, sometime between Sunday evening and Thursday evening. While both previous blogs were outstanding resources, this new weekly digest will not only feature the wisdom, talent, and expertise of ALL PATINS-ICAM Coordinators, it also means that everything is right here! The PATINS website, the ICAM website, AND the blog posts are all right here in one easy to bookmark place! There are "app lists" and tools, and links to great resources everywhere. This blog will offer something different and additional; the meditations and ponderings from the staff. Collectively amongst the PATINS-ICAM Coordinators, there are over 100 years of experience WITH PATINS and many more years of previous experience in the field of education. This is invaluable and deserving of an outlet. I do hope you'll return weekly to read and share. If you're not already subscribed to the blog, consider doing so. We're happy to help you if you have questions, always. Check out the Lending Library, the Featured Vendor Solutions and Staff Sharing on PATINS TV, connect with Starfish Award Winners, check out AEMing for Achievement Grants, look at all the incredible trainings offered on the Calendar, the Family Resources, and be SURE the check out ALL of the PATINS Coordinators Regional Pages! They'll be updating them often with offerings, tools, resources, and information!
As the first of what will, with no uncertainty, be a growing list of far more insightful musings from the rest of the staff, I'd like to reflect briefly on a topic of particular importance and interest to me; temporary discomfort in the interest of ever-improving and evolving situations. For many years, I've encouraged audiences I've facilitated, to "go with the choice that scares you most." This is so important to remember, even though it may seem a little extreme. Greatness rarely happens when you're comfortable and that's a terribly intimidating concept to embrace. Be brave and strong and utilize all resources at your disposal. Keep in mind that the PROCESS can sometimes matter as much as the final product when electing to accept the uncomfortable. Strive not only to "get there," but rather to absorb, rebuild, and share experiences from everything along the way. An epic ride doesn't always have to be made up of 4700 miles far from "home" in a breath taking environment. Sometimes, the epic nature of the ride has more to do with having the courage to take the necessary deep breath and saddle a ride that seems too big, too wild, too powerful, or too new, even if you and your bronco never make it out of the barn, than actually arriving at some predetermined destination. In the wise words of,
Daniel Kish
, one of this past year's State Conference keynoters, "I'd rather deal with the bruises from crashing, than the bruises of never being permitted the opportunity to crash."
Return often, request assistance, collaborate, build networking, and construct a culture of HIGH EXPECTATIONS for ALL kids, ALL of the time, in ALL buildings, with ALL staff! Saddle up!