"Ya know, I do not think you are college material. I think your best route is to just find a job when you graduate," said the educator to a student when asking for advice on how to apply for college.
Does this statement make you cringe? Does it make you upset? Has something like this ever been said to you in some capacity? How did you feel? How did you respond? I would love to hear your experiences in the comments.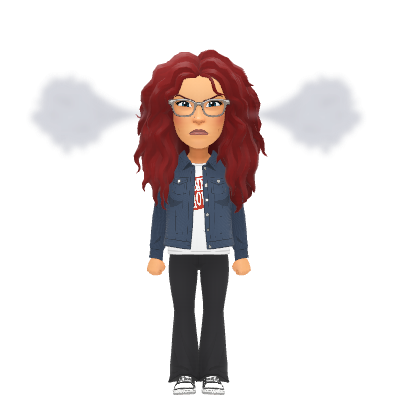 Many of you have most likely heard the saying, "Sticks and stones may break my bones, but words will never hurt me." For me, that is one of the most untrue statements. I feel like it's merely a way to protect ourselves from feeling hurt. Not only can words hurt, they can truly change the trajectory of one's life.
Fortunately, the student that I mentioned above had an excellent support system. While those words did hurt, he was able to use them as fuel to pursue college and graduate. Not all students are so fortunate. Many students have already felt that about themselves their whole school career and those words would only be a confirmation. It makes me wonder how many times that one educator said that to a student, and how many took it as truth and confirmation.
The way we interact and the words we choose with our students can impact their daily outlook, not only academically but behaviorally and socially.
I work with many students who share with me that they do not want to go to school each day. They do not want to use accommodations they may need in fear of looking different than their peers. I get it. While I am not one of these students, I certainly have experiences that help me relate to those feelings. We can gather experiences of our own to perhaps attempt to be relatable. If we cannot, our students' reflections of themselves can be validated by simply saying, "I hear what you are saying and while I have not experienced that feeling, I believe that you feel that way." This certainly would never be a chosen opportunity to lower the expectations that our students may have of themselves.
The student who is yelling, "I hate my dyslexia" after he fails a test, does not need us to feel sorry for him and then lower the expectation of the assessment. He needs time spent helping him understand his dyslexia, making sure he has the accommodations that he needs with accessible instruction. He is the student who does not want to look different from his peers. How can we help him not feel different from his peers? We have conversations about learning differences with all of our students. We immerse ourselves in the principles of Universal Design for Learning and then implement. Need help? Reach out to us!
Do not underestimate the power of your position as an educator. We are not in the business to "make or break" our students. We are in the business of meeting our students where they are, with high expectations and ensuring equitable opportunities for all, not just some.
Teach your students how to be champions for themselves. Then, when someone says to your student, "Ya know, I don't think you can do that." Their response: "Wanna bet? Watch me." Teach them how to always bet on themselves. That is always a win.