When I heard we could invite a guest blogger, I knew who mine would be from the get-go. Introducing my former college study buddy, roommate for many years, and always my professional/life guide,
Sammi Bowyer
.
Currently, there are two preschools in Indiana lucky to have her as their Speech-Language Pathologist. Her incredible optimism and #AvidReader* status lend well to providing the highest quality services for our students.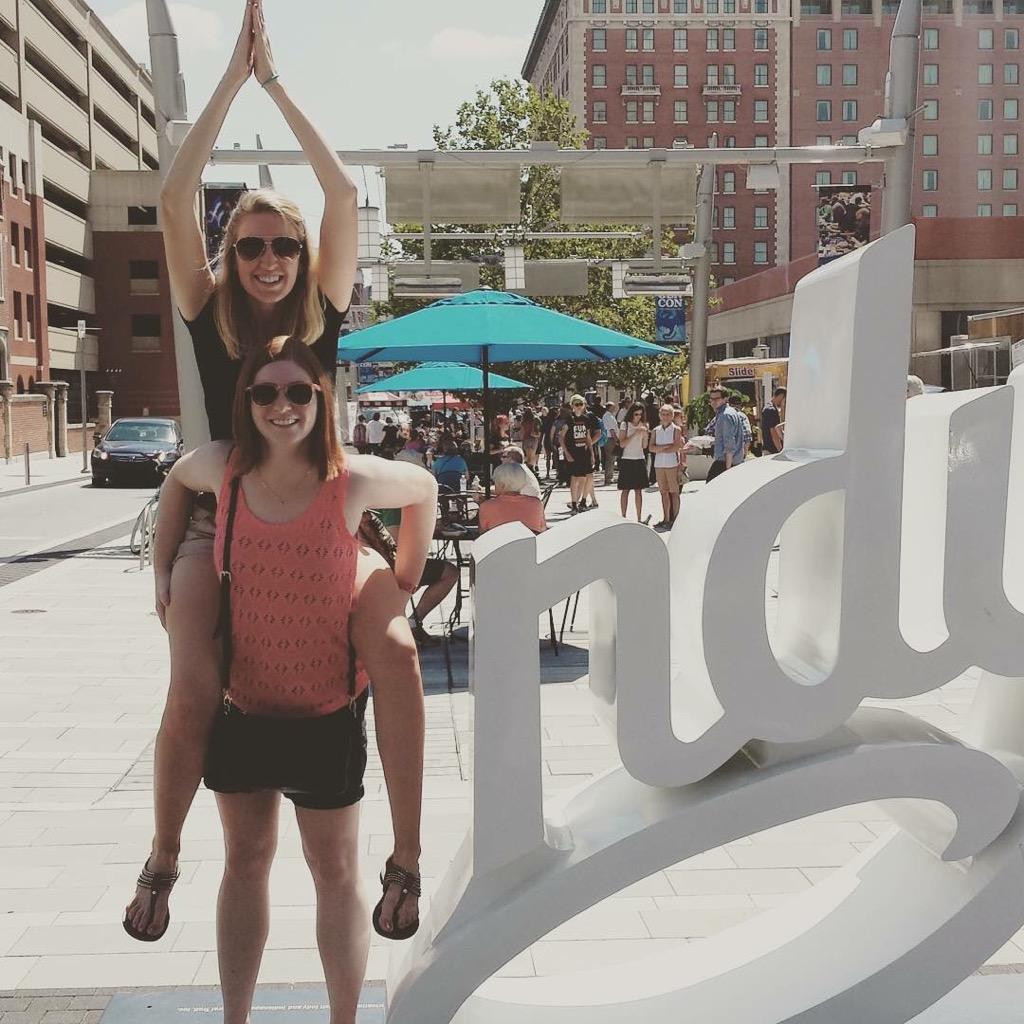 *#AvidReader

is someone who loves reading, reads a lot, and isn't ashamed to flaunt it.



Now, when you hear
Universal design for learning (UDL)
, do you think, "Great, one more thing I have to do...?" It's okay if you do. But, before you click out of the page, keep reading. I think you'll find Sammi's take a common-sense way to look at the importance of incorporating UDL in the classroom as we empower and show care for all our students.

--

When I think about UDL, I think about the
unique interests
of my students, how I can
teach a concept in multiple formats
, and the
many ways in which my students share with me what they know
. By utilizing UDL, I
work to remove barriers
so all my students are able to use their unique skill sets as learners and people. My targets for what I need to teach them doesn't shift, but rather the ways in which they can go about learning and demonstrating their knowledge can.
We use the three principles of UDL,
representation, expression, and engagement
, all the time in our everyday lives. For example, think about the expression principle the next time you are completing a task at work, researching something new, or offering help to a friend in need. Then, think about all the different ways you might be able to reach your end goal. Chances are that one of those ways will stick out as making the most sense for you, but it might not be the same way that your spouse, your child, your co-worker, or your friend would approach the same task.
When we utilize UDL in the classroom, we are modeling for our students that their ideas are valued.
--
If you want to learn more about
how to put UDL into practice in your classroom
, I highly recommend registering for
Access to Education 2018
by Nov. 21st.
Dr. Nancy Holsapple
, Indiana Director of Special Education, and
Dr. Kelly J. Grillo
, 2018 Florida Council for Exceptional Children (CEC) Marjorie Crick Teacher of the Year, lead the way with inspiring keynotes followed by great breakout sessions!