If you asked me, in an elevator, "What is a digital rights manager (DRM)?" I might say, "a DRM is an individual designated to oversee copyright protections for digital materials that are provided to students with a print disability and an IEP." That's not wrong. But I should never say that unless I've begun to exit the elevator when the question is asked, and the doors are already squeezing together on my leg. Because being an ICAM (Indiana Center for Accessible Materials) DRM can be so much more.
In fact, if you are a DRM for your school district, congratulations! Someone felt that in addition to your other tasks at school, you would do a good job in this role. Now, you have a special opportunity to help students increase literacy skills and improve learning outcomes across all content areas. You have the means to help certain students elevate their attitude toward school as well as lift their expectations of themselves as a reader and as a student in charge of their own path because reading changes everything.
As the DRM Specialist for the ICAM, I encourage you to display your DRM badge proudly. This badge (pictured below) is provided in the ICAM's welcome letter to new DRMs.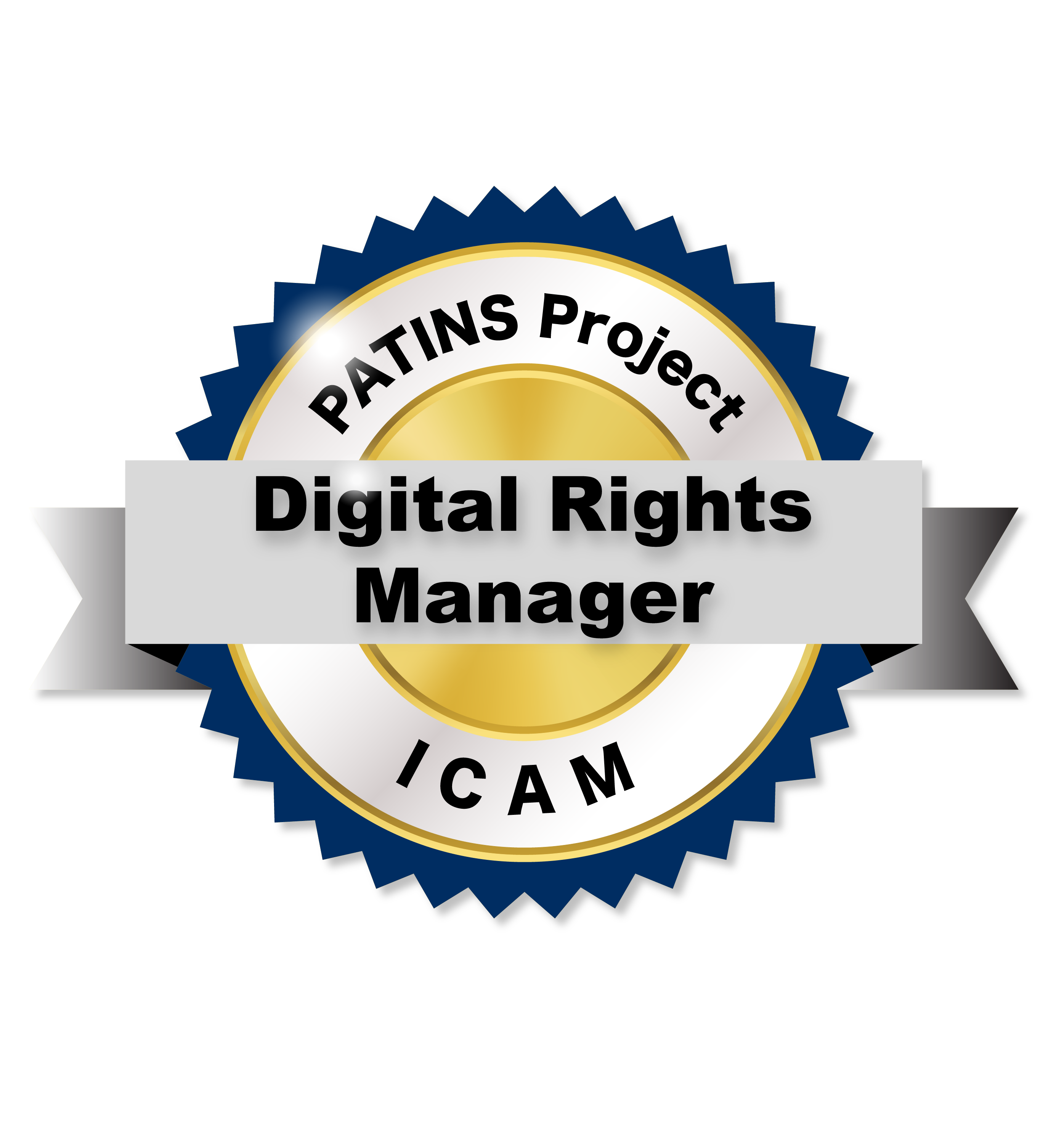 You can copy/paste it into your electronic signature so that your communications throughout the district identify you as a DRM for your School Corporation. You can also enlarge the badge, copy and hang it outside your door to invite interest.
Share your enthusiasm for your new role by contacting other DRMs in your district. Experienced DRMs may offer valuable tips and tricks that could help you. You may reach out to a DRM who attended the required training then proceeded to languish in the role; your energy may be the nudge they need to up their DRM game and get more involved.
Talk to professionals in your district who may notice students struggling with reading, writing and language, e.g. Librarian, Reading Specialist, Study Hall Teacher; of course the Special Ed Teachers, and Gen Ed Teachers in all content classes; Special Services Providers such as SLP and OT. If everyone knows you are a DRM, perhaps they'll approach you: "I've noticed that student A always asks what's for lunch even though the menu is posted." A simple comment like this can lead to an investigation that can lead to knocking down a learning barrier for one student. And that is big.
Recently, an educator asked me if DRMs should still be appointed if their district currently has no students who need accessible educational materials (AEM). My immediate response to this was, "Your district does have students who need AEM, they just have not been identified." Because research proves that 1 in 5 students has some degree of dyslexia. In fact, during our AEM Grant Mid Year Update, one district found that 95% of students who took uPAR benefitted from some type of read-aloud accommodation. See the January PATINS Pages for more AEM Grant results.
My secondary response to her inquiry was also, "Yes, because when a student is newly identified and becomes eligible for AEM, and/or moves into the district, there should be a DRM trained and ready to order AEM on behalf of that student."
If you're reading this blog and are unsure of who the DRMs are for your district, contact the ICAM staff. They can quickly tell you who the DRMs are in your corporation. Should you learn you are the only one, report that to the person that appointed you. There should NEVER be less than 2; 3-4 is better yet; 5 DRMs is a full staff, allowed by the state and recommended by the ICAM.
If you've been appointed as a DRM and have completed the DRM training, remember that beyond your connection to other DRMs in your district, comprehensive support is at hand. You can contact the ICAM anytime with any question, including "I've never ordered and don't remember the training." Also, look for You, as a Digital Rights Manager on the PATINS Training Calendar. This training will explain the tasks required of a DRM as they acquire AEM for students with documented print disabilities through the ICAM. The next one is February 3 and you can register now!
Thanks so much!