Trust + Acceptance = The Moonwalk
I am so excited to introduce my friend, passionate educator and guest blogger, Beth Tharp...

---
Moonwalking is the most important asset I have as an educator. Scary to consider and not something I have built into my "Back to School" presentation or resume, although maybe I should consider it! As a seventh grade math teacher, moonwalking -- or being cool at all for that matter -- is a mighty stretch. It started as just a #RunningFantasy -- you know, about two minutes into your run when you consider putting your smartwatch on your dog to complete your steps for the day because who would really know? Come on, don't pretend like you have never considered it. In those moments I turn to music, and Michael Jackson had the answer that day. Divine intervention? Perhaps! And the answer was, I was going to teach myself to moonwalk. So, after hours and hours (which, honestly, stretched into weeks and years) of practicing in my living room, I was a moonwalking fool looking for the right moment to unleash my impressive new skill.


My blaze of glory didn't happen the way I planned. In fact, ten years had gone by and I had all but forgotten that I even had this hidden talent. The day was just like hundreds of days previous; first period started at 7:45 a.m., students were working on mathematical tasks in small groups, and I was there to facilitate instructional conversations. On this particular day, I had a student who desperately wanted to avoid anything and everything related to math. Task avoidance wasn't at all out of the ordinary for him. His attendance was spotty at best, and when he did show up he seemed more interested in distracting and antagonizing others than in completing any content related task. When I would try connecting with him, I was met with a wall solidly built on insults and language that would make even the most seasoned sailor blush. He made sure to tell me, and anyone else who would listen, that he
disliked
school but that he
hated
math above all else. I had all but given up on him (a fact I am not proud to admit). That day he was mouthing the words to a Michael Jackson song. If he knew the song, he surely knew the moonwalk. This. Was. My. Moment.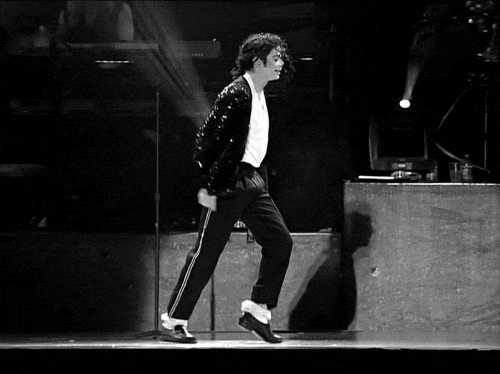 I picked up a pencil, moonwalked to his desk, and placed the pencil in his hand while simultaneously giving him the "shhhh" signal. I immediately regretted my choice, especially when he didn't smile and instead scowled at me. I had made myself vulnerable and wanted to avoid any contact but couldn't when the boy stayed after the bell to talk to me. I had already made up my mind he was approaching me to insult me; after all, I had been the target of many of his tirades in the past. I mentally prepared my armor and reminded myself that no matter what he said, it wasn't personal. But instead of an insult, he said something I never considered would come out of his mouth. "Mrs. Tharp, I never would have thought you could moonwalk. I mean, you're a math teacher and kind of older. How do you even know that song? Who knew you could do something so cool?" I. Was. Speechless.

I had to hide my cringe at the word "older" and the insinuation that people didn't know how cool I was (like ice, that's how cool, in case you were wondering), but in setting my (bruised) ego aside I was able to see he was giving me a compliment. Not only that, I knew he was able to understand how far outside my comfort zone I had traveled, and how weird I was feeling. He met me in that scary place with a compliment and assurance that would give me confidence. It was then realized I often asked him to travel to that scary place and I did not meet him with understanding and assurance. That realization made my soul hurt. I was sacrificing connection for content, and I realized that in order for him to absorb any content, he needed me to empathize with the fear of feeling vulnerable. I was dead wrong; this was and should be personal.

This is the part where I would love to tell you from that day forward this boy came to class every day with a positive attitude and ready to learn. I would love to tell you that he emerged as a leader and made great academic and social gains. I would love to tell you that this one moment was so profound it changed the course of his life forever. These are the moments we go into teaching hoping and dreaming to achieve. But I can't tell you those wonderful things because that isn't what happened. It wasn't a profound moment where he suddenly loved math and all things school. Instead, it was a subtle shift in trust -- almost imperceptible to those outside his small circle. He still struggled in math and told everyone he hated it, but he now made sure to add that it wasn't my fault, and that he knew I really understood him and I was there for him. He was now able to be vulnerable and would try new tasks without shutting down before even starting. He was able to feel
understood
, a feeling he had never before experienced at school.
This student that taught me the greatest lesson I have ever learned as a teacher: content is important, but trust is
vital
. And sometimes you just have to take a chance and moonwalk.
As you begin this year, find whatever fills you with joy and makes you a little uncomfortable (be it the moonwalk or something else) and let that feeling drive making connections your priority. Fear not, awesome teacher, once you establish connections, content knowledge will surely follow.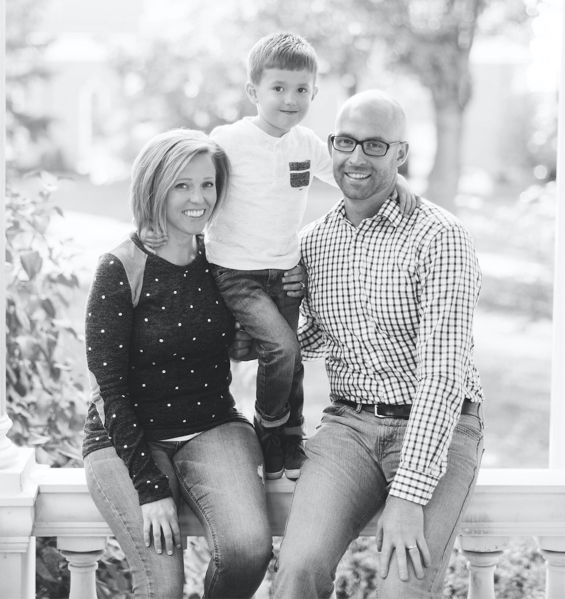 Beth's Bio:
Beth Tharp is a 7
th
grade math teacher at Avon South Middle School. She holds a Bachelor's degree from Indiana University in Education, and a Master's degree from Ball State University in Educational Leadership. She will begin her 9
th
year working with kiddos, focusing on Math 7 and Pre-Algebra. She loves trying to keep up with her son and husband on adventures, moonwalking, and completing Tough Mudders with Kelli Suding.