Yes Virginia, There is a Santa Claus!
The turkey has been devoured! The belt has been adjusted one notch! The thought of eating leftover turkey at one more meal is nauseating! "Jingle Bells", "Grandma Got Run Over by a Reindeer", "The 12 Days of Christmas" and other Christmas music are jamming the radio stations! The annual showing of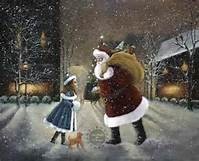 "It's a Charlie Brown Christmas" will preempt a favorite show. The Christmas season is here whether we are ready for it or not!
When my children were younger they would pour through catalogs and newspaper inserts to create that perfect wish list. "Don't worry these are just toys we are asking from Santa!" would be echoed each year. And Santa's helpers would go from store to store looking for items on the wish list trying to get the best deal. (This was prior to the days of the internet and online shopping.) It certainly wasn't an easy task the year they wanted Ghostbuster toys! But it was all worth it to see the wonder of Christmas through the eyes of a child!
Finding the perfect gift for some children can be very difficult and frustrating. Searching the internet has provided some resources to assist in that gift selection. The Toy Guide for Differently-Abled Kids from Toys R Us not only prov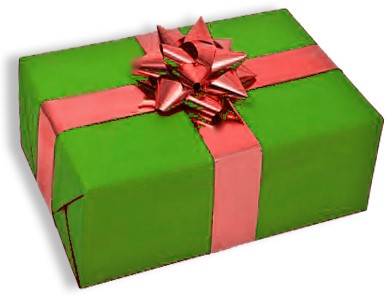 ides toy suggestions but tips for buying toys and safe play tips. Purdue University has a 2016 Engineering Gift Guide that provides STEM related gift suggestions for children. Sensory University provides suggestions for sensory needs. A Day in Our Shoes has toy ideas for 'kids with autism or developmental delays'. And of course, Enabling Devices has a variety of items that can be considered as potential gift items. Just remember the box the gift came in and the wrapping paper will be one of the most played with item for a few days!!!! Also, One Place for Special Needs provides some very helpful suggestions on visiting Santa, creating holiday traditions and, in general, surviving the holidays.
Naturally, my adult children's Christmas list has evolved over the years. Items have become fewer. Some items are practical. Some items have become costlier. No longer do Santa's helpers get newspaper ads with items circled or pictures cut and taped to paper to create a visual list. Now Santa's helpers hear things such as 'my list is on Amazon' and 'I just added a couple more things to the list'! And to my children's dismay Santa's helpers still seem to find ways to deviate some from their list. (And for the record this Santa's Helper is glad he can shop online!) Enjoy the wonders of the holiday season and enjoy them through the eyes of a child!
And, Yes Virginia, There is a Santa Claus!