ICAM (Indiana Center for Accessible Materials)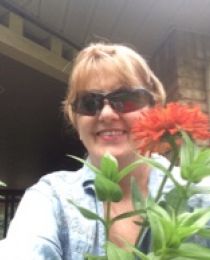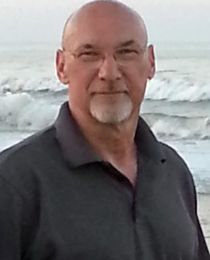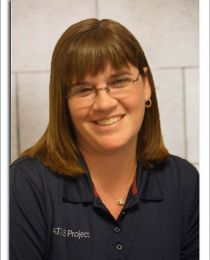 Our mission is to assist Indiana's Local Education Agencies (LEAs) in meeting the NIMAS regulations of the IDEA reauthorization of 2004 by securing accessible textbooks and core curriculum materials in specialized formats in a timely manner, for students with a documented print disability.
DRM Roles and Responsibilities

As per the Individuals with Disabilities Education Improvement Act of 2004 (IDEA 2004), the provision of AEM (Accessible Educational Materials) to students with documented print disabilities in specialized formats in a timely manner is a federal mandate. To not identify students and provide the needed specialized formats of print instructional materials puts school corporations in a potential position of liability.

The Indiana Department Of Education (IDOE) directs Superintendents (or her/his designee) of each public school corporation to appoint up to five (5) Digital Rights Managers (DRMs) to support the National Instructional Materials Accessibility Standard (NIMAS) Regulations of the IDEA 2004, for the schools they serve; every charter school may appoint three (3). Please consider having five (5) DRM's for your school corporation no matter what the size of the corporation, or the number of students currently identified with some type of print disability. Personnel changes and many other factors may leave a school corporation without a properly trained DRM.

Remember that scientific, documented, replicated research tells us that 1 in 5 individuals have dyslexia. There is a good chance that there are children in your corporation with this specific learning disability who are not being adequately identified and served. For further resources on dyslexia, please visit DRM Resources.

It is better to have trained, active DRMs in your school corporation who may never be called on to fulfill their role than it is for your school to be in another scenario: that of having no trained and active DRMs to meet the needs of students. Please be aware that lawsuits have come about due to a school's non-compliance with the NIMAS regulations.

DRMs are responsible for:


Protecting the copyrighted materials including the contents of the NIMAS file sets

Assuring compliance with items in the ICAM Limited Users Agreement, which they will agree to each time they log into the ICAM Ordering System

Managing the confidential student information that may be shared between the DRM and the TOR

Confirming documentation is provided by certified competent authority on the determination of print disabilities

Registering students and/or teachers in the ICAM ordering interface

Placing materials request

Tracking and managing delivery of services

Communicating with educators concerning the provision of AEM

Other responsibilities that may arise pertaining to those listed



As you consider your team of DRMs, please include staff from various roles. An efficient DRM team might include special educators for LD and VI, a general educator, someone from the technology department who can assist others with digital downloads, and perhaps a Reading Specialist, SLP, OT, or other special service area provider. Often a superintendent will appoint a designee such as the special education director, or the building principal, to select DRMs, and that is acceptable.

DRM Registration by Superintendents



IDOE guidelines allow a maximum of 5 Digital Rights Managers (DRMs) per school corporation; charter schools are allowed 3 DRMs per school.



To register a new DRM, a superintendent, or that superintendent's designee, must complete this form to add DRMs. It is also important to remove any DRMs who are no longer in service by filling out the Remove DRM section at the bottom of the same form.
Once a DRM has been registered, they can begin registering students and ordering materials. We have put together a step-by-step guide to assist new DRMs with registering and ordering materials. We also have a step-by-step guide written for teachers who have been added by DRMs so they can add students and order books.

What is the ICAM?

Indiana Center for Accessible Materials. The ICAM was created to help Indiana schools meet the NIMAS Regulations of the IDEA. The reauthorization of the IDEA was signed into law in 2004 by President George W. Bush and was implemented by July 19, 2006.

What is NIMAS and what does it have to do with print disabilities?

T

he

N

ational

I

nstructional

M

aterial

A

ccessibility

S

tandard is a file standard

that is used to create braille, large print, audio and digital formats, the specialized formats for students with print disabilities.

The IDEA 2004 added provisions for students with print disabilities; these are the NIMAS Regulations.

NIMAS files are cataloged and stored at the NIMAC, the National Instructional Materials Accessibility Center, at Louisville, KY.

If the student has a print disability, an IEP that documents this, and confirmation by the competent authority, then we say they are

Chafee

qualified to use previously published work without seeking copyright protection. The Chafee Law has its roots in the

National Library Service for the Blind and Print Disabled Library of Congress.What is included in the NIMAS Regulations?

Provisions in this law require state and local education agencies to ensure that printed textbooks and related core instructional materials are provided to students with documented print disabilities in specialized formats in a timely manner.

What is AEM?



According to

the National Center on Accessible Educational Materials, AEM is defined as "Accessible educational materials, or AEM, are materials and technologies usable for learning across the widest range of individual variability, regardless of format or features. Whether a material or technology is designed from the start to be accessible for all learners or is made accessible for learners with disabilities, it is considered AEM."Who can use specialized formats created from NIMAS files?

According to the IDEA, a student must meet 2 criteria:

1)The student must receive special education services under IDEA (have an IEP)

2)The student must be Chafee-qualified, with documentation provided by a competent authority

What are Accessible Technologies?



According to

the National Center on Accessible Educational Materials, "Accessible T

echnologies include any hardware devices or software programs that provide learners with access to the content contained in digital materials. In other words, technology can be both the learning materials and the systems that deliver them. Web-based applications, social media, video players, simulation programs, adaptive learning platforms, learning management systems, tablets, smartphones, and computer stations are all examples of technology-based delivery systems."


What is "Chafee qualified"?

The Chafee law, essentially prescribes that individuals with documented print disabilities do not have to seek permission from publishers to reproduce materials for specialized formats. If there is documentation of a print disability issued by a competent authority, permission is granted. The name refers to Public Law 104-197, introduced by Senator John H. Chafee of Rhode Island, in July 1996.

What is a print disability?

A print disability means that a student cannot access standard print in a "normal" manner. The IDEA identifies 3 distinct ways that a student may qualify with a print disability: 1) student is blind or has low vision; 2) student has a physical disability that prevents them from managing a textbook, turning pages, etc., or has a lack of stamina for sitting up for required periods; 3) student has a reading disability resulting from organic dysfunction, such as dyslexia.

What is "organic dysfunction"?

This may be described as a brain difference that it is concerned with the neuro-pathways in the brain. This is a biological difference and not a result of emotional or environmental factors. It is physical, but not orthopedic. It was determined that only a medical doctor or doctor of osteopathy could determine an organic dysfunction. The most frequently identified reading disability resulting from organic dysfunction is dyslexia.

Who can initiate the registration process for a DRM?


Only two people can initiate the registration process: the school superintendent or the superintendent's appointed designee. Often, this will be the Special Education Director, or a building Principal. This may be an informal agreement, such as an email.

How do I begin my DRM training?

Once the ICAM receives the registration for a new DRM, that individual will receive a link to the ICAM New DRM Training and Orientation.

May I share my Login ID and Password with anyone else?

No. Copyright laws and student privacy issues mandate no sharing of logins or passwords as a legal and a security issue for the school corporation, the DRM, and the student.

What is a "timely manner"?


"Timely Manner" means that students who need specialized formats to access the general curriculum should receive their materials at the same time as typical students, per Article 7 of Indiana's Special Education Rules. This requires planning ahead and anticipating possible delays. Of course, the unexpected may arise; the ICAM will work with the DRM to offset any necessary delays. Keep in mind that if the specialized format is a braille or large print edition not currently available, production may take up to 4 months.

Why is the book I need sometimes not available in an accessible format?


The National Instructional Materials Accessibility Standard became effective on August 18, 2006. If your school is using textbooks and/or supplemental materials produced before that date, they might not be available in an accessible format. Even for books produced after August 18, 2006, the school corporation

must include an accessible format clause in the corporation's contracts with publishers in order for it to be made available

.

Sample contract language for publishers

may be copied and pasted into the contract.

What is an ISBN?

The International Standard Book Number, assigned to every publication for unique identification. Often you will see 2 ISBN's for the same book; the thirteen digit ISBN that begins with 978 is the best search. When entering an ISBN in the ICAM ordering interface, please omit the hyphens.

What is the APH Order Number?

Like the ISBN, this is the unique identifier for items found in the American Printing House for the Blind catalog, such as tangible aids and equipment. When entering an APH Order Number into the ICAM, always use the hyphens.

Can a student qualify for specialized formats through the ICAM if they are a "struggling reader?"

We would like to say yes, but it's not so simple.

The

ICAM

was created to assist Indiana public schools in meeting the

NIMAS

regulations. To qualify for ICAM services, 2 items are required, with embedded functions.

The student must have a current IEP.

The Case Conference must indicate in the IEP the presence of a print disability, which must be confirmed by a certified competent authority. In addition, the IEP must indicate that the student has at least 1 of the 13 disabilities recognized by the IDEA that impedes his or her learning. This will be the disability for which the student is receiving special education services.



Can a student receive special education services with a documented print disability

?

Print Disability is not

one of the

13 Disability Categories under IDEA.

The term "print disability" refers to the functional ability of a student who qualifies for special education services due to 1.) low vision/blindness, 2.) physical disability or 3.) specific learning disability and

for whom print is a barrier to learning.

The print disabilities are:

a) low vision/

blindness

, b) physical disability, and c) reading disability resulting from organic dysfunction.

Word for word, a and b are in the IDEA list. "Reading disability" is alluded to in the list, as Specific Learning Disability,

and is indicated in the IEP with a qualifier: "Specific Learning Disability in the area of reading".

Why is a doctor's signature required for this print disability and not the others?

The IDEA established that doctors are the ones who can best determine the presence of organic dysfunction. We do not necessarily agree with this; it seems those who witness the student in a reading situation, such as an educator, would be the better authority here. Our hope is that this part of the law will be amended.

Dyslexia is the most frequently identified reading disability resulting from organic dysfunction.

May my student with other types of disabilities receive AEM through the ICAM?

Students with any of the disabilities on the IDEA list may

qualify for AEM through the ICAM. First on the list is Autism. A student with Autism is not automatically Chafee qualified or disqualified. However, if the Case Conference Committee (CCC) determines that print is a barrier to their learning with their peers, then they may be Chafee qualified. This goes for the other disabilities on the list as well.

So, a student is qualified for special education services by a disability recognized by the IDEA. Then, the CCC determines that print is a barrier to learning for the student and that by using the appropriate specialized format, the student can learn from the general curriculum.

Once a student has been identified with a print disability, then on the IEP, how should I answer the question, "Does this student require AEM?"

The answer to this question will always be "Yes." A print disability and AEM will always work together. The CCC has tools to help determine which AEM may best benefit a student. To learn more about these tools, contact a

PATINS Specialist

.

The IEP says that my student has a print disability and will benefit from audiobooks. Isn't this giving them an unfair advantage over the other students?

The answer to this question will always be "No." Print is a barrier to their learning, hence the term "print disability." Audiobooks remove the barrier and bring their reading up to grade level and beyond. Then, they can truly benefit from their education. This is called "Ear Reading." You would no more take this away from a student than you would their prescription eyeglasses.

The ICAM system is owned, maintained, and provided to all Indiana schools by the Office of the Associate Superintendent, the Indiana Department of Education. Access to the system, technical support, and professional training are provided through the ICAM and PATINS projects without a fee.

Project Overview:

In October 2006, the Indiana Department of Education, Department of Special Education, established a grant to fund the Indiana Center for Accessible Materials (ICAM) Project with the mandate to provide a state repository to coordinate with the National Instructional Materials Center (NIMAC) for obtaining accessible textbooks and core instructional materials, in the National Instructional Materials Accessibility Standard (NIMAS), for use by students with print disabilities.

The NIMAC, in Louisville, Kentucky, will receive and catalog publishers' electronic files of print instructional materials in a standard format: the NIMAS. The center will provide these standardized files to those who have been authorized by states to obtain the files to produce textbooks and other core print instructional materials for students who are blind, visually impaired and print-disabled.

The PATINS Project has been appointed by the Indiana Department of Education, to serve as the oversight agency for the ICAM operations and as the authorized agency for coordinating with the NIMAC for the state and its local educational agencies.

ICAM services are available to Indiana educational agencies at no cost, and the staff will work to assist Indiana's educational agencies in building their capacity to provide access to print instructional materials in specialized formats for the student who has been determined as having a print disability.

ICAM Services to Local Education Agencies:

Offer training and technical assistance on accessible technology tools and the use of accessible content in curriculum delivery.

Serve as a state repository for textbooks and core curriculum instructional material in specialized formats and tangibles for K – 12 students with qualifying print disabilities.

Fulfill requests for accessible formats of textbooks and core curriculum instructional materials in a timely manner.

Utilize a statewide tracking system.

Assure protection of copyrighted material.

Report statewide data on ICAM requests to the Indiana Department of Education (IDOE).

The ICAM is happy to present to you MackinVIA™!

In a new partnership with the ICAM, MackinVIA™ delivers a digital/audio solution for students who require accessible formats of print instructional materials, giving them access to over 70,000 titles including current popular fiction as well as many of the classics. As in the past, ICAM provides accessible formats without a fee for students who have a documented print disabilities.

Students with a documented print disability and an IEP are eligible for an account with MackinVia™ at no charge through the ICAM. MackinVIA™ formats that we will purchase are eBooks, Read-Along, and Audio depending on what is available to purchase from the publishers. Read-Along titles are enhanced with embedded audio, synchronized to offer automatic page-turn functionality. All narrations are professionally performed by talented voice actors, with each word highlighted as the audio is read.

Although the MackinVIA™ library does not include textbooks, there are subject categories of titles that will match up with most, if not all content areas. For textbooks, the ICAM will continue to provide traditional file-formats including ePub and PDF, and we will continue to search other libraries as needed.

MackinVIA™ boasts familiar features proven to increase fluency and comprehension in readers of all ages. For instance, while ear reading, students may use:

highlighting

underlining

note-taking

adjustable color and fonts

built-in dictionary

and a choice of voices and reading speeds.

MackinVIA™ is a complete digital resource management system that helps students easily access titles requested. MackinVIA™ may be used on any device with Internet access. For online and offline access, there is a free app available for download. Students will be able to listen on all devices including smartphones, both iPhone and Android.

The addition of MackinVIA™ will not change the ICAM DRM process, or significantly alter the ordering process for DRMs or Teachers. Orders will be placed using the Special Request option. You can place the Special Request and the ICAM will search for the title. If you would prefer to search for a title or browse which titles are available, you will need to create a free Mackin account.

After placing a Special Order, the ICAM will process the order, place the order with Mackin and notify the DRM. Once Mackin has processed the order and notified the ICAM, the DRM will receive an email which contains a login, password and other instructions. If it is not available, we will provide any other available options.

We have produced a demonstration video which explains the Mackin ordering process. Jeff Bond also created a video that explains in detail the email the DRM will receive after placing the Special Order through the ICAM Web Ordering System. There are training videos on the Mackin.com website which cover the Backpack, Note Taking and Study Aids as well as FAQs.

Please understand that we are just starting this new option, so there may be unexpected changes. We will keep you informed and will as always offer our support as we continue to navigate this transition. Let us know if you have other questions or need further clarification and we will be happy to assist.



Welcome to MackinVIA™!

Questions/Concerns? Contact:

Jeff Bond, ICAM Technology Specialist
Martha Hammond, ICAM DRM Services Specialist
Sandy Stabenfeldt, ICAM Digital Services Specialist

Please read the notice below before continuing to the Web Ordering System:

It has come to our attention that some Indiana public LEA's are utilizing outside contractors (both in-state and out-of-state) for the provision of services that can include blind and low vision, speech, occupational therapy, physical therapy, behavior therapy, etc. PATINS values these service providers and the important work they are doing with Indiana students. However, we must require that all requests for PATINS and ICAM direct services, such as borrowing from our Lending Library, requesting a training, or requesting Accessible Educational Materials from the ICAM, come to us directly from an Indiana public LEA employee for Indiana public school students. Please contact us with any questions you might have.