IERC (Indiana Educational Resource Center)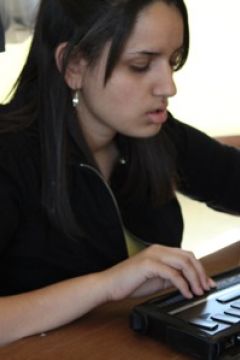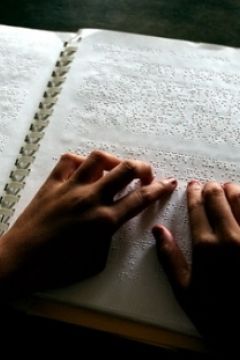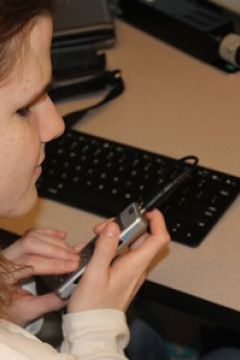 The Indiana Educational Resource Center (IERC) is a statewide, centralized depository of specialized formats for school-age students who are blind or visually impaired enrolled in local education agencies. These formats include braille and large print instructional materials, as well as tangible aids and equipment specifically designed for use by students with visual impairments.

The IERC collaborates with the PATINS Project, Indiana Center for Accessible Materials (ICAM) for the provision of services. Request for instructional materials, for school-age students who are blind or have low vision, are submitted to the ICAM by the LEA appointed Digital Right's Managers (DRM) and are processed by the IERC. All materials are provided at no cost to eligible students and are on loan to the ordering local education agencies.

In addition to the centralized, statewide depository, the IERC also houses and manages a Braille Transcription Project and oversees the Miami Accessible Media Project located at the Miami Correctional Facility in Bunker Hill, Indiana.

Indiana Education Resource Center Brochure

IERC Protocol for COVID-19 Mail Handling and Cleaning



Anyone seeking authoritative information about COVID-19 in accessible formats may find useful the resources produced by the

Center for Inclusive Design and Innovation (CIDI) at Georgia Tech



Fall 2021


Welcome Back to School!

We hope you had an awesome summer and that you and your students have had a great start to the school year.

The IERC staff has had a busy summer processing, producing, and shipping orders. If you need assistance with braille, large print, and/or specialized aids and equipment for your students who are blind or have low vision, please do not hesitate to contact our IERC staff. We welcome the opportunity to assist you.

BLV Teacher Directory for 2021-2022

A warm welcome to our new BLV's! If you have questions or need assistance as you get started servicing your students who are blind or have low vision please reach out to our IERC staff. We are here to help you!

The IERC has begun updating the teacher address list for the 2021-2022 school year to include all teachers who currently work with students who are blind or have low vision in Indiana. We will be reaching out to the BLV teachers for their current contact information. The 2021-2022 list will be disseminated to teachers working with blind or low vision students later in the fall.

Annual Census and Parental Consents

Just a reminder, as you hold case conferences this fall, please have parents sign the Parental Consent forms for those students who meet or function at the definition of legal blindness. This will allow us to submit the student's personally identifiable information (PPI) during the Annual Census of Legally Blind Students with the American Printing House for the Blind (APH) this coming January to generate federal quota funding. Please note, that if you already have secured a signed parental consent form for a student, you do not need to complete this process again.

Return of Inventory

If you still have outstanding inventory from last year that needs to be returned to the IERC, we would appreciate you collecting those items and returning them to the IERC as soon as possible.

Visit our webpage to print off return Free Matter for the Blind mailing labels if needed. Be sure to complete the return address on the label as this helps us sort incoming materials that come off the mail truck. Notify us of discrepancies (i.e. missing or damaged volumes or missing or damaged parts) in your shipments using the Inventory Return Form .

Thank you assisting us in the effective and efficient reuse of AEM.

Orders


Still need materials for this school year? We are ready to process your orders so please get those submitted on the ICAM.



If you have questions about any of your orders, please contact our IERC staff. You can review the status of your orders placed on the ICAM under the Review Orders and Special Request History. For more information on how to review the status of your orders visit the IERC web page.

Placing a Special Request

If you search the ICAM for an item and your results are unsuccessful, you may place a Special Request for that item. Log in to the ICAM. On the main page, select Special Request and enter data or after you have searched the ICAM with the APH catalog number, you will have the option to place a "Special Request."

Delivery Confirmation Process

Be sure to login to the ICAM as soon as you receive materials from the IERC to confirm your delivery. For more information and step-by-step instructions, visit the IERC web page.

Duplicate Student Error Message on the ICAM

If you have a student who has moved into your system and has already been registered in the ICAM, do not attempt to reregister them. Instead, log into the ICAM and update the student information using the Edit Student function. If you attempt to reregister a student already in the system, you will receive a "Duplicate Student" error message.

Need Assistance?
If you need additional assistance or information, do not hesitate to contact the IERC staff at 800-833-2198 or via email. Please visit the IERC web page for additional information about the IERC's policies and procedures.

Questions regarding digital materials should be directed to the ICAM. For more information regarding the ICAM staff, visit the ICAM web page.

Need or forgot your User Name and/or Password?
Please contact the ICAM office directly if you need a user name or password by emailing mhammond@patinsproject.org Martha Hammond at the ICAM office.

Hours of Operation

: 8:00 a.m. – 4:00 p.m. EST Monday-Friday

Mail

:

Indiana Educational Resource Center

7725 North College Avenue

Indianapolis, IN 46240-2504

Phone: (317) 554-2740

Toll-free: (800) 833-2198

Fax: (317) 475-9181

eMail:IERCEmail@isbvik12.org


Upcoming BLV Trainings and Conferences



Check back soon!