IERC (Indiana Educational Resource Center)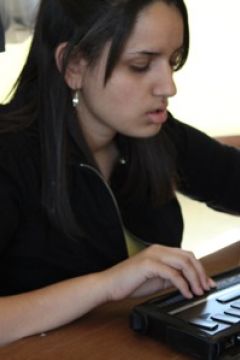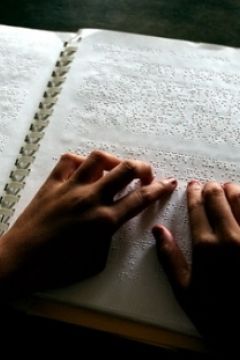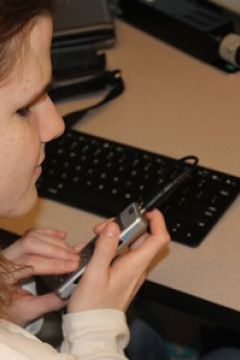 The Indiana Educational Resource Center (IERC) is a statewide, centralized depository of specialized formats for school-age students who are blind or visually impaired enrolled in local education agencies. These formats include braille and large print instructional materials, as well as tangible aids and equipment specifically designed for use by students with visual impairments.

The IERC collaborates with the PATINS Project, Indiana Center for Accessible Materials (ICAM) for the provision of services. Request for instructional materials, for school-age students who are blind or have low vision, are submitted to the ICAM by the LEA appointed Digital Right's Managers (DRM) and are processed by the IERC. All materials are provided at no cost to eligible students and are on loan to the ordering local education agencies.

In addition to the centralized, statewide depository, the IERC also houses and manages a Braille Transcription Project and oversees the Miami Accessible Media Project located at the Miami Correctional Facility in Bunker Hill, Indiana.

Indiana Education Resource Center Brochure

IERC Protocol for COVID-19 Mail Handling and Cleaning


ICAM Textbook Ordering

The IERC is open and in full operation. Please keep the orders coming in for next school year so we have as much time as possible for production of large print and braille instructional materials. When ordering, please confirm that the schools will be open to receive materials at that location over the summer. Given our current situation, BLV teachers/consultants can continue to choose to have textbooks shipped to their home address as we have done for the last few months. Please provide Martha LaBounty in our office with your home location information so she can update that in our system when placing orders.

A reminder…If you search the ICAM for an item and your results are unsuccessful, you may place a Special Request for that item. To place a special request, log in to the ICAM. On the main page, select Special Request and enter data or after you have searched the ICAM with the ISBN or APH catalog number, you will also have the option to place a "Special Request."

IERC Material Returns

We are getting books and equipment returns coming in from the 2019-2020 school year. Thank you for making the effort to gather up materials from schools and student homes and returning them to the IERC so we can get them cleaned up, checked back in and recirculated! We understand that this has been an unusual time for all of us, and some of you may not be able to gather up materials at this time but we appreciate your time and effort getting this completed when you can.

Be sure to return any Perkins SmartBraillers and MATT Connects per the loan agreement. Also, any professional publications need to be returned as well. If your school is not open and you do not have access to these units for return, please notify the IERC to make other arrangements.

Due to the current COVID-19 situation, it would be preferable to return materials via mail service so we can follow our mail handling protocol to store incoming materials for 24 hours prior to opening boxes. However, for those who prefer to hand deliver returns to the IERC, please call ahead and schedule a time for your delivery. We will be practicing proper social distancing protocol.

We do ask to please clean all materials before returning to the IERC. IERC staff will also be performing an additional deep cleaning of materials prior to putting them on our shelves or recirculating the materials.To view our mail handling protocol, please visit our webpage.

When returning materials to the IERC, please visit our webpage to access return

Free Matter for the Blind

mailing labels. Please be sure to complete the return address as this helps us sort incoming materials that come off the mail truck. We would appreciate you notifying us of any discrepancies in your shipments using the

Inventory Return Forms

. This would include missing or damaged volumes or missing or damaged parts of returned kits.

Annual Inventory Recall Process

Information regarding the Annual Inventory Recall Process has been sent out to all BLV's. We appreciate those teachers who have been updating their information. If you know you will be renewing or reassigning instructional materials or specialized equipment for your students, we would appreciate you logging into the ICAM and updating that information. That will let us know which copies of materials will not be available for loan from our collection and help us project production needs.

IERC Shipment Confirmation

A packing slip will be enclosed in each shipment the IERC sends out this summer.

Visit the IERC webpage for step-by-step instructions at http://www.patinsproject.com/ierc-policies-and-procedures/packing-slip-delivery-confirmation

Summer Opportunities for Students with Visual Impairments

NFB Bell Academy

The Bell Academy will be free to all participants this year. NFB is providing all materials needed. They will be shipped to participants homes prior to their chosen session. Kids will still have time with a licensed TVI every day and they will meet with their peers via Zoom.

NFB Bell Dates:

June 1, 2020 through June 12, 2020

June 22, 2020 through July 3, 2020

July 27, 2020 through August 7, 2020

A Spanish session will be offered during the June 22-July 3, 2020 session.

If you or any parents you share this information with have any questions, please contact Kimberly Banks at 404-259-2641. To view the registration page, visit the NFB BELL Academy website.

Virtual ExCEL Camp

The inaugural Virtual ExCEL Camp will be held from mid-June through mid-August and will include a live hour at 2:00 ET, on Tuesday, Wednesday, and Thursday, and is free to all registrants. The target audience will continue to be for students. Also included are five at-home extension activities for the camp theme. Virtual ExCEL Camp will be separated by age/grade groups. Because students are not always able to attend during the scheduled hour, the sessions will be recorded. Please register your students with their needs and levels in mind. Students will receive a camp shirt and other APH goodies. To learn more and to register, visit the APH Virtual ExCEL Camp webpage.

Project Inspire

Project INSPIRE will offer two courses online this summer.

Pre-Kindergarten – 1st Grade Students: Nemeth Code within UEB Contexts and Strategies for Supporting the Student in Building Math Skills.

An Introduction to Nemeth Code Symbols Used in Grades 2 to 5 and Strategies for Supporting Elementary Students in Building Math Skills.

Check the

Project INSPIRE's website

for updates or follow on

Facebook

.

Additional Resources

The National Center on Accessible Educational Materials has created a webpage dedicated to eLearning and Accessible Materials for All Students. This information may be shared with classroom teachers and other staff to assist in the creation of accessible digital materials.

Make sure your students are enrolled in Bookshare and/or Learning Ally as well as the NLS Braille and Audio Reading Materials (BARD) and that they have access to these accounts from home. These free reading tools will help your students continue to access information and participate in learning.

IERC Summer Hours

The IERC will resume full staffing and hours as of June 1, 2020. Our office will be open from 8:00 am until 4:00 pm each day. If you have questions or need assistance please call our office at 317-554-2740 or 1-800-833-2198 or email us at ierc@isbvik12.org.

Have a wonderful summer!





Summer Hours of Operation

: 7:00 a.m. – 4:30 p.m. EST Monday-Thursday, Closed Friday

Mail

:

Indiana Educational Resource Center

7725 North College Avenue

Indianapolis, IN 46240-2504

Phone: (317) 554-2740

Toll-free: (800) 833-2198

Fax: (317) 475-9181

eMail:IERCEmail@isbvik12.org


Upcoming BLV Trainings



Check back soon!