Jena Fahlbush, Specialist
Specialty Areas:

Intensive Interventions: Autism

, Elementary

Academics, Low Incidence, Microsoft/PC & Web

Accessibility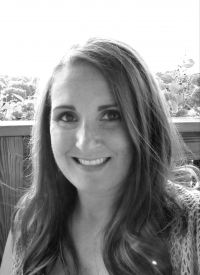 Jena Fahlbush is a Specialist for the PATINS Project. She is a licensed teacher for grades K-6. Her wide range of classroom experiences include working as a special education paraprofessional, peer model preschool co-teacher, Title I instructor, and 3rd grade teacher. As a strong believer in the power of technology and universal design, she is excited about sharing how the right tool and intentional design can change the game for a student. She enjoys watching movies, camping, playing games, traveling, and home projects.


Contact Information:

Email: jfahlbush@patinsproject.org
Phone: 574-453-0211
Twitter: @JLFahlbush

I am happy to provide virtual and in-person consultations for each of my specialty areas, and like all of our services, they are offered to you at no cost. Email me for more information or to set up a training date for you and/or your team!

Consultations for Autism

Because each student case is unique, please complete this form to help me learn more about your student(s) with autism requiring intense interventions; this will begin the consultation process. I will contact you within 5 business days to share the next steps. Digital Accessibility -

2 New Resources

View the recorded version of Create Accessible Content 2020 to learn how to create accessible digital content in your docs, slides, websites, and more. Please fill out the evaluation at the end to gain 1 professional growth point and to share your feedback!Learn how to make your Canvas content accessible with this digital course on YouTube. Complete the evaluation(opens new window) to earn 1 professional growth point! Microsoft/PC Accessibility Microsoft is working hard to implement more and more accessibility features throughout Windows. Check out my Microsoft 4 Access site to learn more!

Training/Consultations for Web Accessibility


Check out how to create Accessible Digital Content or contact me for support!

The broad range of website accessibility needs can range from simple reminders to in-depth training and practice. Services can include the creation of accessible webpages, information on the laws requiring accessibility, common accessibility errors and remedies, and tools to check your level of accessibility, etc. Start growing a basic knowledge of website & document accessibility with our online Content Accessibility Course(opens new window). Please note that this course serves as only a beginner's guide to accessibility and is updated regularly.

While PATINS cannot certify your website as accessible, I can definitely work with you on an accessibility statement that will help your stakeholders understand your dedication to web accessibility and how to make requests for accessible information when it's not already presented in such a way.

Please let me know what type of training/consultation would be meet your needs by completing the Web Accessibility Questionnaire.





All of the trainings below can be requested by emailing me at any time. You can find additional training sessions provided by the PATINS team on our Professional Development Guide.

Creating Accessible Digital Content: Distance Learning Edition

Description: In an age of distance learning, we must ensure that we are creating accessible digital resources for all students. Retrofitting accessibility into current content or old documents and worksheets can prove cumbersome and challenging. In this webinar, attendees will explore essential design & accessibility elements to include when creating new digital content for students and families. **This course can be tailored to be specific to Canvas or school website accessibility during content creation.**

Captions for All: The Writing's on the Wall
Description: Through demonstrations and tool exploration, you will learn how to implement the use of captions in your classroom as you facilitate each of the UDL guidelines - engagement, representation, and action and expression. Come with questions and walk away with the tools needed for captioned access in your classroom tomorrow.


Exploring Microsoft Teams: A Virtual Conversation


Description: Are you using or exploring Microsoft Teams for distance learning lessons, teletherapy, or check-ins? What's working? What's not? Let's talk about it and discuss the questions you have at this conversation-style meeting on Teams.

Open Your Windows & Let in the Accessibility


Description:

With a new CEO and mission "to empower every person on the planet to achieve more," Microsoft has really upped their game when it comes to the built-in accessibility features throughout Windows and Office 365. Join Jena Fahlbush to explore some of the latest features that could improve your students' access to the curriculum. Text suggestions, dictation, and captioning are a few of the tools that will be highlighted.

Please note - to access these features, you must have the 2016 version of Office 365 and Windows 10 version 1803. In many cases, Windows can be updated to the latest version for free.



Reading & Writing for Students with Significant Disabilities


Description:

Simple, practical, and use-it-tomorrow: this session is all about reading and writing instruction for students with the most significant disabilities. Focused specifically on students who have complex learning needs, you'll have the opportunity to explore key instructional strategies and tools and how to work them into in a busy classroom.

Twitter Isn't Just for Your Students
Description:

Learn how to create a Twitter account, use hashtags, follow leaders in education, and participate in Twitter chats to support UDL in your classroom and your personal learning network.