Audio Version of the AAC Awareness Blog (4 mins)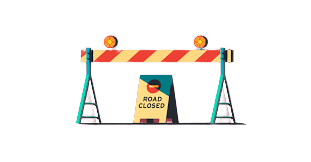 I have heard comments like these.
"She's stubborn or won't use the system."
"He thinks the iPad (with AAC app) is a toy."
"He might break the device."
When I hear these, I immediately consider alternative interpretations:
She is not interested in what you are saying, doing, or requiring her to do.
You need to teach him or her how to use the device and provide engaging opportunities to communicate.

Install a secure case with a screen protector, consider mounting the device, or installing and utilizing a should strap or tether.

Observe, collect data, perform a task analysis and teach the necassary pieces that demonstrate the power of communication for each unique student!
What can you do? Connect with the student!

Begin with determining what motivates the student. Connect with the student and family by using a Preference assessment for the family to expand. You may need to abbreviate and/or provide a visual vision (parents/caregivers can circle or check items rather than write out). Another idea would be for parents and caregivers to send a picture of favorite foods, items, activities, family members, places, etc.).
Learn how to model core vocabulary and then teach others! Project-Core Professional Development has 12 free modules - Teaching Communication During Daily Routines and Activities Module (9 min video).
Give your students a reason to communicate instead of requiring the student to simply locate and identify icons/symbols (Yes, you will need to teach individual icons but make it fun). From the Communication Matrix (free online resource) - consider these four areas of communication:
Refuse - Teach students meaningful and more socially appropriate ways to say "no", "stop" or "I don't like this." Recognize/honor all of these messages from students and ensure access in each part of their communication system (their body, paper based, device).
Request - Provide opportunities for students to ask for things, people, repetition, more of something, commanding others, etc. Give them lots of practice!
Social - This one is essential. Most kids want to interact with peers yet complex communicators are often left out. There are numerous ways to get AAC users communicating with peers and others. Use the preference assessment information to incorporate into your student's communication system and then offer numerous opportunities for your student to share. Check out this resource for over 101 ideas for using voice output devices Single Message 101 Ideas and Sequential Messages 101 Ideas.
Information - How can your students share and gain information? Make activities fun. Instead of focusing on simple rote tasks with the communication system, teach your student the power of sharing information (personal information, preferred activities, and asking questions).
AAC Awareness Month - many developers and companies with apps/software offer discounts in October.
LAMP Words for Life®, TouchChat®, and Dialogue® AAC (50% off) - Oct 10-16
Assistiveware AAC Apps (extra month trial and 50% off) - Oct 11-17
If you have an AAC case you would like help with, request a FREE consultation with a PATINS AAC Specialist by completing our AAC Consultation Form. You will meet with one or more Specialists to review, brainstorm ideas, and generate a plan of action.
Continued professional development is vital for staying up with AT and AAC: Learn from presenters who use AAC at the free Connect With Me Conference sharing various topics. October 24-28 8-9pm ET.
Join us at the PATINS Access to Education (A2E) Conference on November 2-3 at the Crowne Plaza Downtown - Union Station. Registration is open now!
Do you want to learn more? Check out the PATINS Training Calendar. If you don't see a training that meets your needs, look over the PATINS Professional Development Guide for inspiration. The guide offers summaries to some of our most popular in-person trainings and webinars developed by our team of specialists that are available year-round upon request. These are offered at no-cost for Indiana public LEA employees.