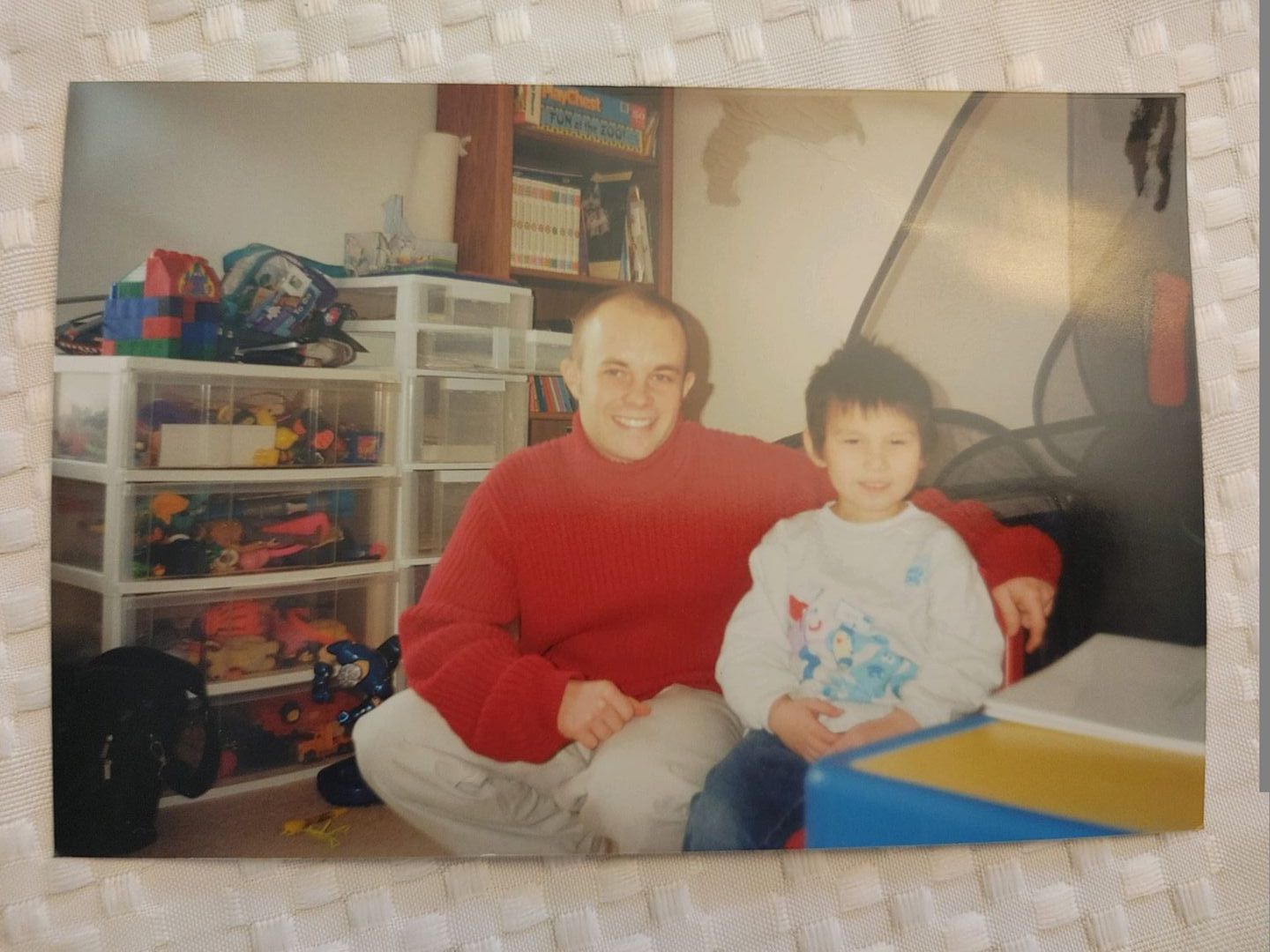 Audio version of this blog
(8 minutes 35 seconds)
Derek would scratch, hit, scream, and was unable to remain still for more than a fraction of a second at a time. It was May of 2000. It was 22 short years ago and it was the beginning of an experience that would shape the next two decades of both my professional and personal lives and would help to continually reignite the passion in me to keep going in this challenging educational work, year after year.
I was still an undergrad at Purdue and my side-jobs as a paraprofessional, respite worker, camp counselor, and Big Brothers volunteer all had me so frustrated in the missed potential I perceived in many of the older students and adults I worked with, that I quit all of my part-time jobs and started a behavioral consulting service for young children on the autism spectrum. One of my very first clients was Lianna, the loving, smart, determined, caring, patient, and strong mother of Derek. It is with great honor that I welcome Lianna as my guest blogger this week who graciously shares a portion of her journey!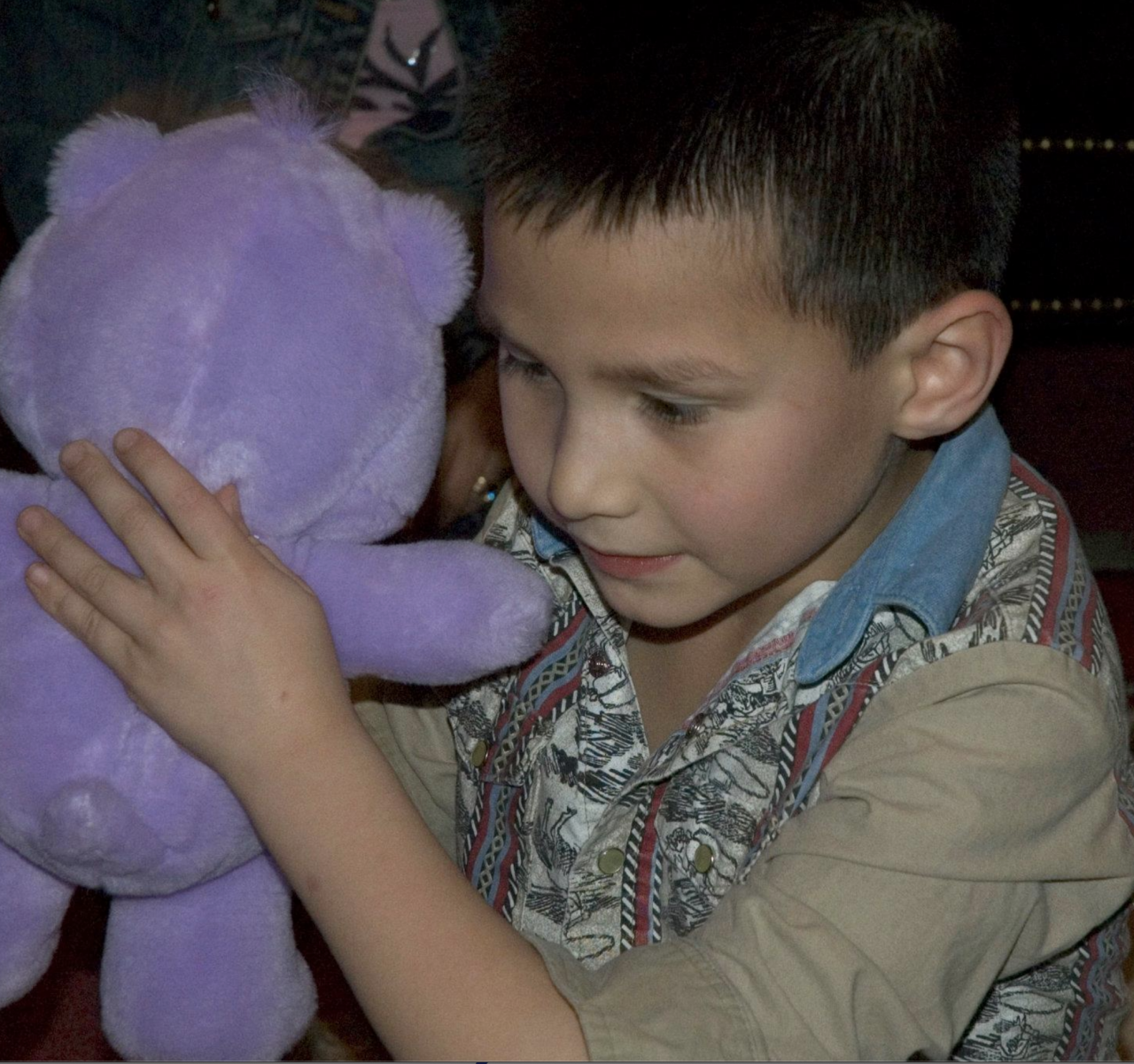 Things were normal until just after he turned two years old. He started displaying some odd behaviors, like staring at his hands and flapping them. If he didn't recognize a person, he would start screaming until the person left. When his dad took off his eyeglasses, Derek would start screaming and it would take a considerable amount of time for him to settle again. There were a lot of behavioral issues, including scratching himself and hitting his siblings because he still couldn't talk. I thought he was just a late talker, and I expressed my concern to his pediatrician, who gave us a referral to a neurologist. At the next doctor's appointment, the pediatrician gave us the diagnosis of "Severe Autism with Mental Retardation." That was 1998 and I had never heard of autism before, so I asked his pediatrician what the cure for it was. With a sad face, I remembered what he said to me vividly: "Mrs. Dawson, there is no cure for autism, you have to prepare yourself that your son might live in an institution because he will be hard to handle for you later on." That was the last time we saw his pediatrician or any doctor.
I immersed myself in finding a cure or at least, how to help improve my son's berserk behavior. I lived and breathed autism. The Barnes and Noble bookstore became our favorite place to visit until I stumbled upon one particular book on behavior intervention for young children with autism. That book became my bible. Luckily, we lived one town away from Purdue University and I put an ad in the Purdue Exponent newspaper. I started hiring Purdue University Special Education pre-service teachers and Speech, Occupational Therapy, and art students. This is when I met Daniel McNulty, a special-education pre-service student, along with some other bright students who were willing to make a difference in Derek's life. Daniel McNulty facilitated the Applied Behavioral Analysis (ABA) with Derek when ABA was not even known or accepted in a school setting. It is not easy to implement, especially with a child who lives his own little world. Pulling him out of that world and his autism-related behaviors, I pictured was like pulling him out of a darkness filled with repetitive and odd behaviors. This was not an easy task for Daniel McNulty or for myself. Daniel seemed a miracle worker, rewarding Derek's positive behavior with popcorn and other tangible items that Derek preferred at the time. He started sitting at the table and doing the short tasks that he was prompted to do, starting with things like clapping his hands, pointing to letter sounds of the alphabet, and identifying colors.
It was a long, dark, difficult road ahead, full of twists and turns. I was a desperate mother who was desperate to give my son the best chances in life that I could! I integrated different approaches, as to not leave any stone unturned. Applied Behavioral Analysis, Auditory Integration training, speech therapy, occupational therapy, and Gluten-free and Casein-free diet. Following his diagnosis, I started seeing a naturopathic doctor who did some biofeedback along with lots of vitamin therapy. It turned out that Daniel McNulty accepted a classroom teaching position in the school corporation that would be where Derek attended Kindergarten through 12th grade, which meant that Daniel wrote Derek's Individualized Education Program (IEP) goals and ensured that the appropriate accommodations and assistive technologies were in place! This also meant that Derek never had the same sort of summer vacation as many other kids. His school sent a teacher to our house all summer long for extended school year services to help compensate for the lack of progress during the school year. We were very lucky to be living in a good school district that wanted the best for Derek, as we did.


Fast-forwarding through substantial behavioral therapies and other educational services, and never-ending hope, high expectations, and perseverance; Derek graduated last year with a degree in Mechanical Engineering Technology at the age of 24 from one of the best engineering schools in the country, Purdue University. There were a lot of challenges along the way, but somehow, we managed to get through them, one by one, and to conquer that uphill battle. I always told Derek that he was a warrior and I called him Victor. From the background, in the stands, I always cheered him on with "Go, Victor!" I'm sure some people thought I must have had two sons out there! Derek always asked me why I called him Victor, especially when he was wrestling (his favorite sport, which he was great at, and perhaps channeled some of his aggression onto the mat). I told him I called him Victor because he is my warrior and while this road is full of barriers, he will be victorious. I told him he is one in a million and he is very lucky, that not all kids with autism are afforded the opportunity to overcome their challenges and function independently as he does. I thank God, that I met his angels like Daniel McNulty, Shelly K., and Betty R., who introduced me to a holistic approach to autism. Without these people who helped pulled him out of the dark, he probably wouldn't be living independently now.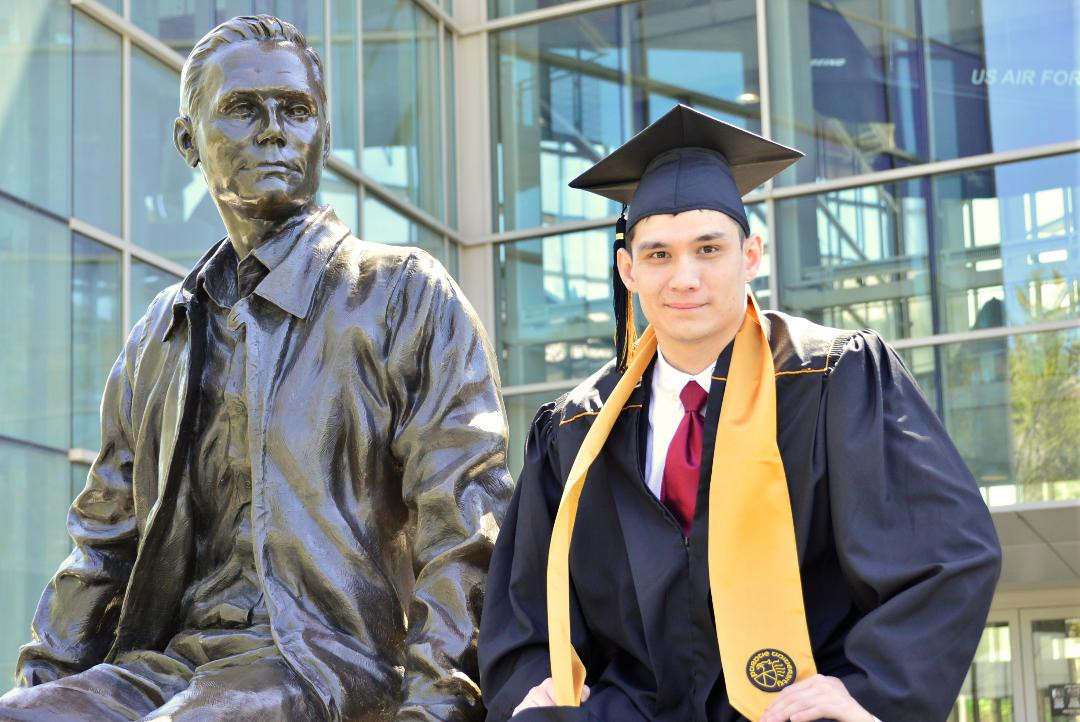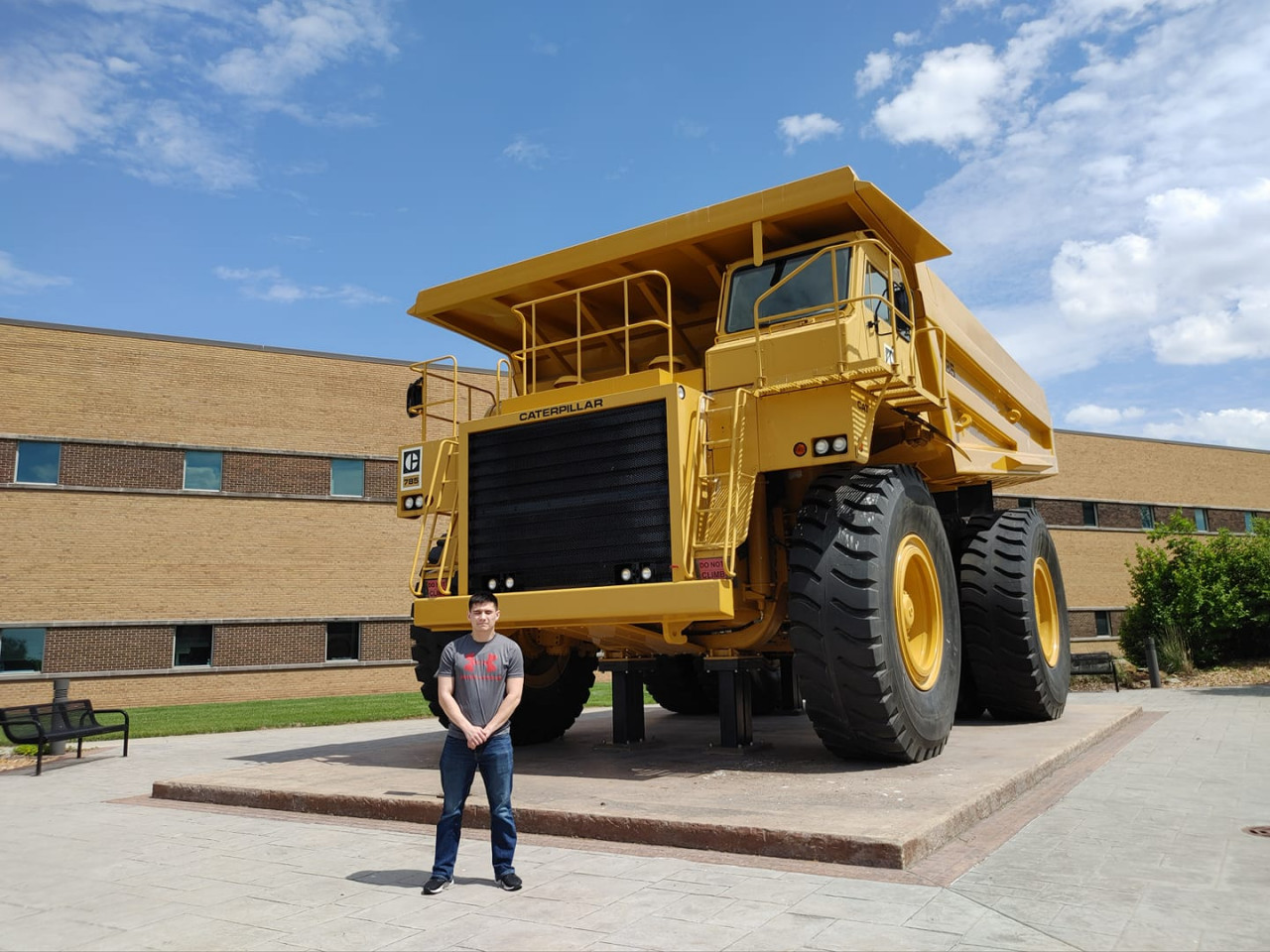 Autism is not a life sentence as I once thought it to be and as our pediatrician made it out to be. It may not be an easy journey and there will be times of seemingly insurmountable challenges, but those make the victories that much sweeter as well. Derek is now working in engineering for Caterpillar, the world's leading manufacturer of construction and mining equipment, off-highway diesel and natural gas engines, industrial gas turbines and diesel-electric locomotives, and lives independently out of state! When I talk to Derek on the phone now, he complains that he has a lot of meetings and big projects at work. I just smile in deep gratitude for that, and in my mind, I scream, "yes, Victor!"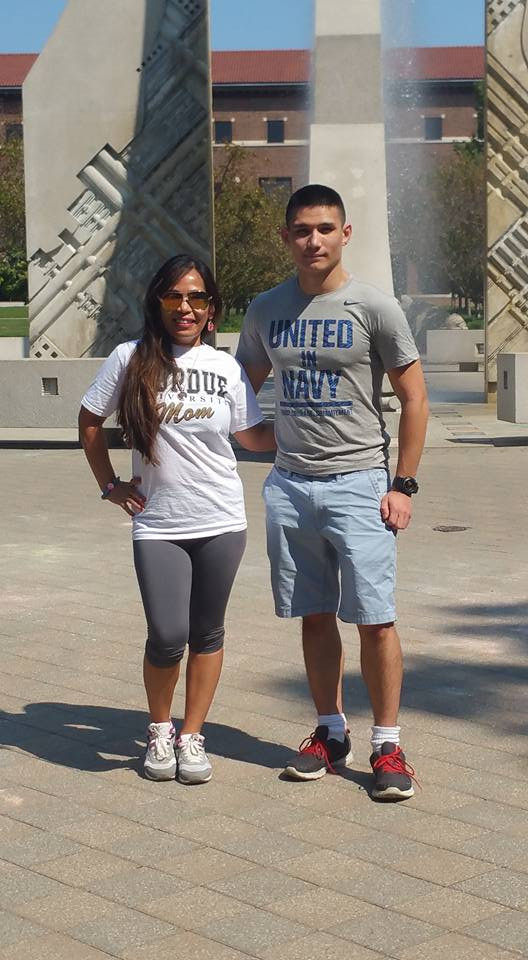 For all the parents, family members, and educators that are a part of the critical team supporting a "Victor," do not give up. You are probably the strongest advocate and the biggest voice for your children. There is hope! Derek is the living proof of it. Seek out resources and help, as it's out there for you! Search for Daniel McNultys, the Shelly K's, the Betty R's, and the many tools and resources that are available through organizations like PATINS.

Derek's IEPs always included accommodations for text-to-speech (TTS), word-prediction, graphic organizers, reduced verbal instructions, extra time, and additional non-verbal prompts when needed, and others! While some people viewed these accommodations as "cheating" or "lowering expectations," Derek's amazing success as a young adult and highly productive professional member of society is proof that these accommodations actually facilitated setting and achieving incredibly high expectations for a once young, non-verbal, physically aggressive child who was not able to focus!"

PATINS
1. Lending Library of Assistive Technology
2. Training and Professional Development Specialists
3. AEMing for Achievement Grant (Open now, Closes May 30th)
4. Statewide Conferences in November and April (Tech Expo Registration Open Now)