Current Solutions
We spotlight a student solution each month, August through May, including a dedicated episode on PATINS TV complete with product demonstrations and pricing. Subscribe to PATINS Project's channel to receive a notification when new videos are posted and to view previous episodes.
Monthly Featured Solution: Advanced Low Vision Technology
Distributor of assistive devices for blind and low vision individuals. Advanced Low Vision Technology's desire is to improve the quality of life and allow more independence for blind and low vision individuals impaired with conditions such as macular degeneration, glaucoma, diabetic retinopathy, retinitis pigmentosa, Stargardt disease, and other eye diseases. An array of smart glasses, wearable headsets and other lightweight portable products has been developed to magnify, convert print to speech, easily make phone calls, and adjust to contrasting colors. They include many additional features to assist blind, central and peripheral visually impaired individuals.
For more information: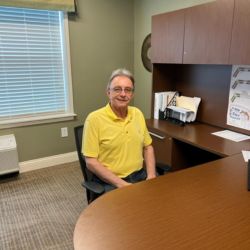 2023-2024 Featured Solutions:
August 2023 - Helperbird presents their web accessibility tool

September 2023 - Advanced Low Vision Technology

October 2023 - LoganTech

November 2023 - Mountain View Low Vision

December 2023 - Benetech

January 2024 - ObjectiveEd

February 2024 - EVERFI

March 2024 - LessonPix

April 2024 - Texthelp

May 2024 - Slide-A-Round Math Manipulatives