Current Solution
We spotlight a student solution each month, August through May, including a dedicated episode on PATINS TV complete with product demonstrations and pricing. Subscribe to PATINS Project's channel
to receive a notification when new videos are posted and to view previous episodes.

Monthly Featured Solution

Westminster Technologies offers a wide range of specialized assistive technology solutions. They offer AT Assessments, Consulting, and Professional Development.Their product lines include the TAPit, ILA, ProxTalker, Beamz, and a wide variety of computer access tools.
For more information:

Call Ted Klopp
Email Ted Klopp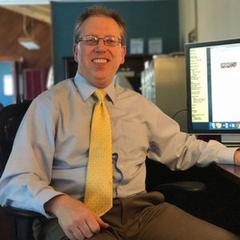 2020-2021 Featured Solution Episodes Coming Soon:
September 2020 – CADAN Technologies

October 2020 – EYE can see, Inc

November 2020 – EVERFI

December 2020 – Texthelp

January 2021 – LessonPix

February 2021 – SiLAS

March 2021 – Attainment Company

April 2021 – INvestABLE Indiana

May 2021 – Described and Captioned Media Program