Each year, about this time, educators all over Indiana are likely feeling drained, pressured, overwhelmed, and perhaps worried! I hear so much about state assessment and preparing for it, how it throws off schedules and routines, and how everyone in the building is a bit on-edge. I understand that feeling! I struggle a bit, however, with some of the reasons we allow it to occur. While we don't have a choice in many aspects of high-stakes assessment, we do have a lot of control over the other majority of the school year, which most certainly has an effect on the relatively short assessment portion!
The things that come to mind are the concepts of literacy, of testing anxiety, and of the general well-being of people. The PATINS Project has a laser-like focus on improving literacy in Indiana PK-12 schools and in order to achieve that, we had to define literacy, which is where my struggles around high-stakes testing anxiety likely begins. The dedicated, passionate, and skilled PATINS team chooses to recognize and actively support the
International Literacy Association's definition of literacy:
"Literacy is the ability to identify, understand, interpret, create, compute, and communicate using visual, audible, and digital materials across disciplines and in any context. The ability to read, write, and communicate connects people to one another and empowers them to achieve things they never thought possible. Communication and connection are the basis of who we are and how we live together and interact with the world."
With this definition in mind, the PATINS staff meets every single week as a team to share, collaborate, and ensure that everything we're doing maintains a strong focus on improving literacy outcomes! While this intentional and deliberate focal point of our work is fairly recent, our services have always centered around literacy. I was reminded of this recently when I was asked about an old
(2009) article that had been written about me as a classroom teacher, which you
can find here, for some additional reading!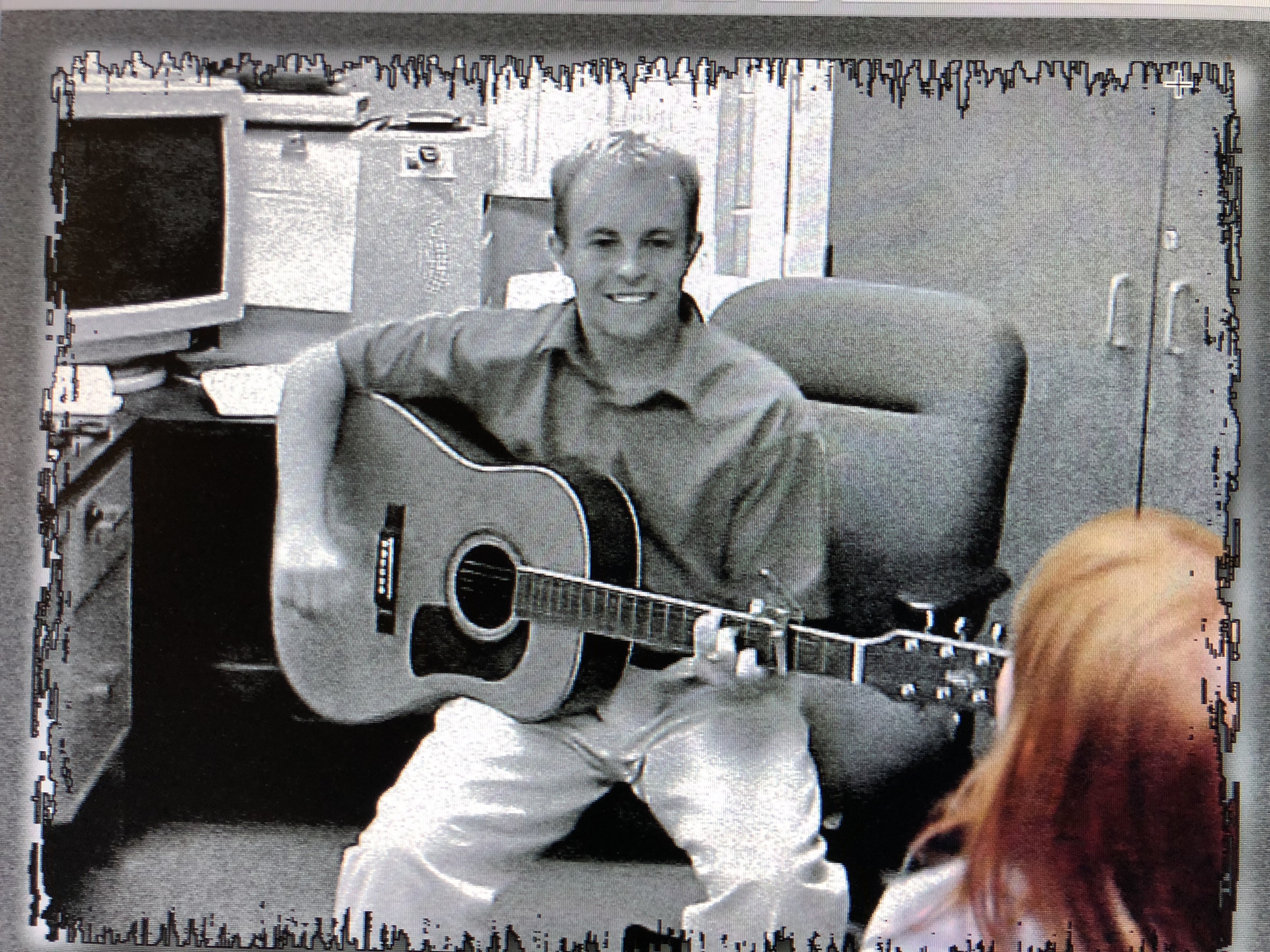 Back in 2001, I decided it was time to leave the business I'd started. I had spent the previous 4 years establishing a system of working with very young students on the autism spectrum and had experienced some great success. While a very difficult decision, what I really wanted to experience was my very own classroom of students on a daily basis. So, I took a teaching position in a K-6 classroom with students identified as having "moderate - severe disabilities."
When I arrived, eager and enthusiastic, I received a warm welcome, but I also received some advice about my students-to-be. I was told that they were non-readers and non-writers and that I would be using a lot of pictures and symbols. Not knowing my students, yet and also realizing that I hadn't ever had any real reading instruction in college, I took this advice. Not only did I take this advice, but I plastered by classroom with pictures I printed out and with symbols of all sorts! Schedules, social cues, tasks related to IEP goals... all pictures and symbols! I covered a 10' X 6' board with tempo-loop and laminated and velcro'd until my poor, raw, aching fingers nearly bled! We used these in my classroom day-in and day-out!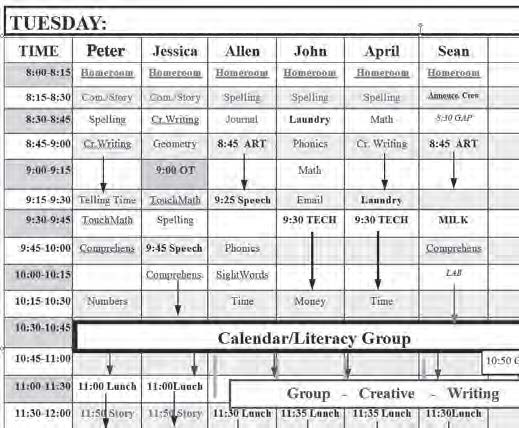 While I realized that I was no expert in reading and really had no formal training in the science of teaching others to read, I also understood behavior and I understood fairly well, how learners often perceived things differently in their learning environment. I remember sitting back in my chair at the end of one school day, frustrated that my students were paying textbook rental for books that were inaccessible to them, that I wasn't able to work on writing (composing) with my students, and I looked across the room at my giant tempo-loop schedule. I looked at the symbols and it suddenly hit me that some of them, very much, resembled short words from that distance. It stood to reason then, that if that symbol resembled a word and my students were recognizing the meaning of it daily, perhaps they could just recognize words!
...And they DID!
What I also very quickly realized and made all of my paraprofessionals and parents aware of, was that my students were not "reading" phonetically. They were recognizing symbols. However, these symbols they were recognizing were now far more functional in the real world than most abstract, stick-figure symbols, that I had to teach the meaning of anyway. Nevertheless, I knew that my students needed more, if they were to become readers (and writers).
At this point, I implemented a systematic phonics program, but I also implemented
word-prediction!
Not really knowing how to teach phonemes, nor understanding reading science at the time, I did realize that by removing the barrier of
spelling
(with word-prediction software), that I could very quickly begin experiencing the ideas, reflections, and questions that were in my student's creative minds! ...thoughts that I often wondered if anyone else ever knew was even in there! ...stuff we'd never heard come from these kids verbally, that was coming out in writing, because now they could compose without the impasse of spelling or physical handwriting! Another amazing thing with word-prediction was that my students could hear the computer read their sentence back after they'd punctuated it, which effectively improved their self-editing and perhaps more importantly opened my mind to the powerful idea of them
reading with their ears,
and thus began text to speech in my classroom for all students, all of the time. They became VERY good and implementing it for themselves when they needed it and choosing to read with their eyes at times when they did not need it. They began leaving my classroom and joining their general education peers for more and more academics, for arts, and music,
and on the weekends for birthday parties!
As a result, I also worked out that text and language could be fun, engaging, and musical! We played with my guitar and made up words to made up songs and then wrote them down and discussed them, revised them, and laughed! Yes, we laughed! We had fun with language. We went from using stick-figure symbols to having fun with language.

I look back and recognize this successful and fun 4-year experience in my classroom as a culmination of having high expectations, implementing assistive technology and accessible materials, and having FUN! ...also known as engagement!

Circling back, I wonder why more case conference committees aren't checking the boxes on the IEP that asks if Assistive Technology (AT) or Accessible Educational Materials (AEM) are needed when those two things can lead to such unthought-of outcomes, often at little or no cost. I wonder why, in many places, schedules change and test prep becomes such a focus that the stress and anxiety actually shows on the faces of educators. At the time, my students wouldn't have been permitted to use many of their accommodations on the state's high stakes test, BUT I can guarantee they still would have done better on those assessments with me providing them all year long until then!


In summary, if you ever find yourself in an IEP meeting and those two questions about Assistive Technology and Accessible Educational Materials aren't deeply discussed, I:
Encourage you to borrow items to trial (at no cost to you whatsoever) from the PATINS Lending Library.
Challenge you to initiate those discussions about AT and AEM in the IEP meeting.
Contact PATINS Staff, even during the meeting, for more information, consultation, and support on AT and AEM!
Implement something new with ALL of your students THIS NEXT week! It doesn't have to be in an IEP and you don't have to be an expert to try something new!
Reach out to the PATINS Specialists for specific training and support!
Come to the (no cost) PATINS Tech Expo on April 9th, to make yourself even more aware of some of the tools, resources, and strategies that are available!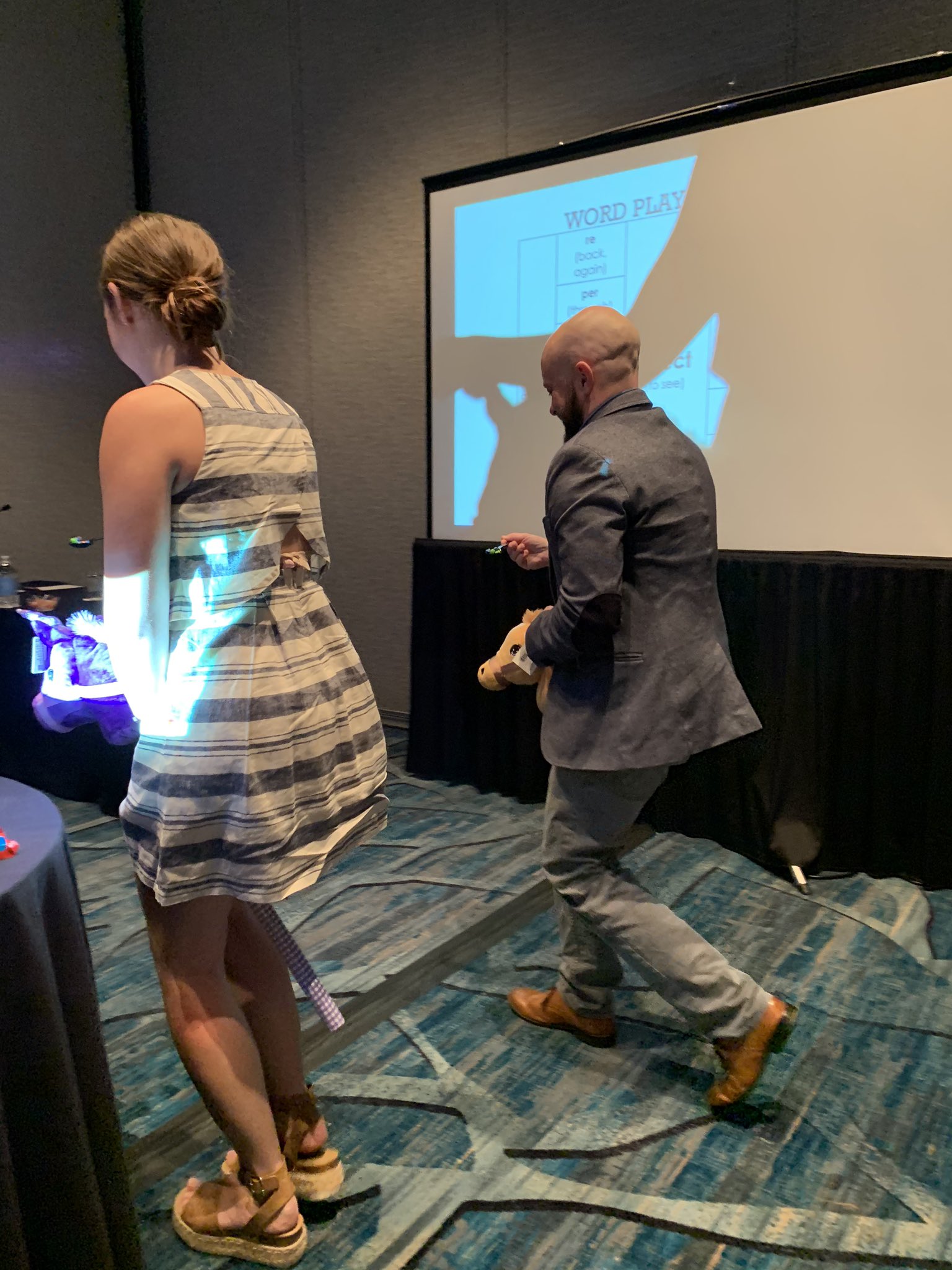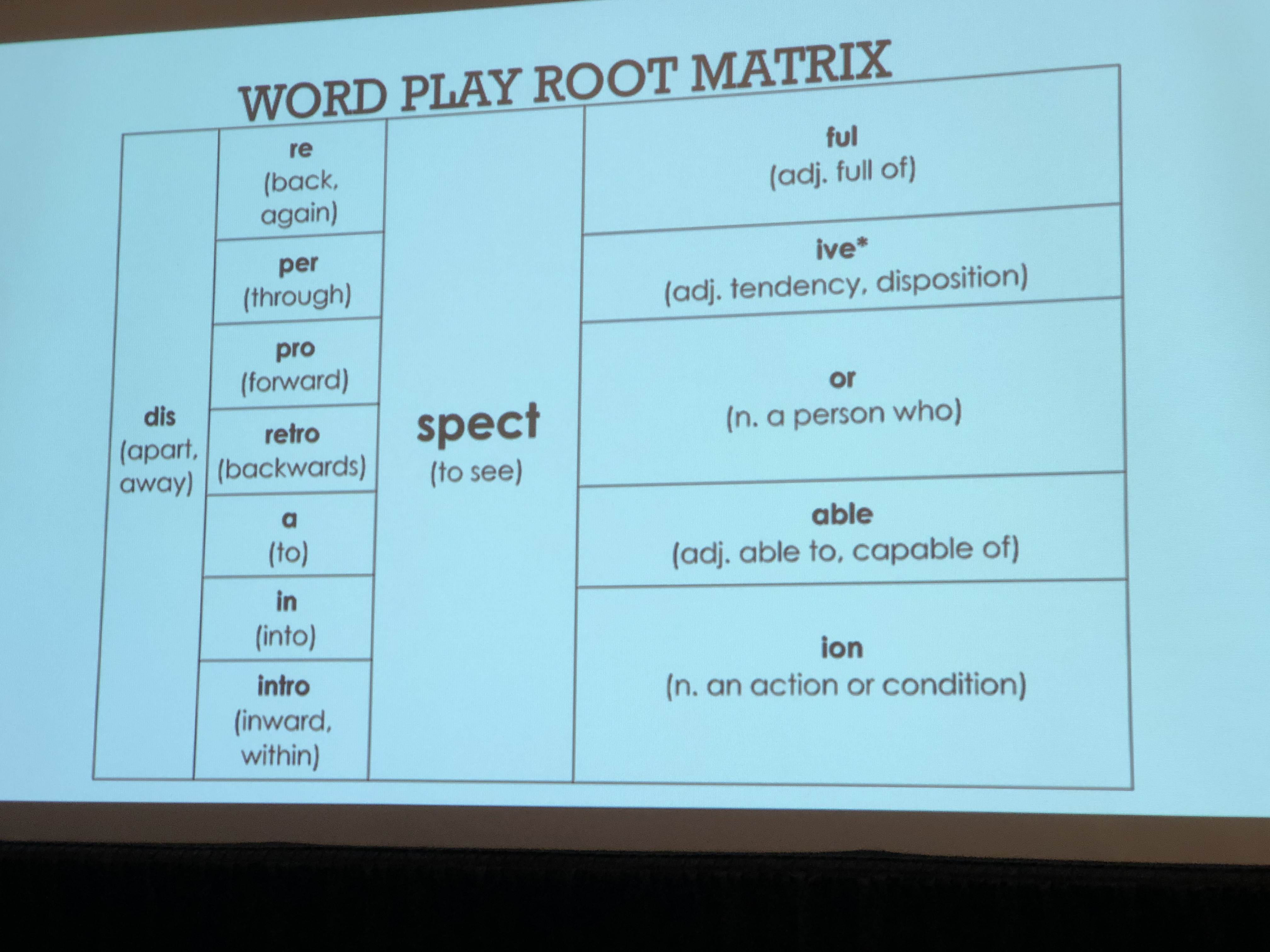 Be brave this week... take a deep breath, think about literacy a little more broadly and try to have fun with your students doing something for at least a few minutes every day! It's OK to laugh with them! ...and, I'll leave you with this one fun literacy-based idea. I recently took part, as a volunteer, in a silly activity with respected educational colleagues from around the world called, "Unicorn Poop." Yes, you read that correctly. In this game, I was part of a team, "riding" on a stick-unicorn from one side of the room to the other in order to scoop a plastic spoonful of unicorn poop (skittles candy) and bring it back to my teammate who was making a new word and conveying it to our "teacher" allowing me to claim the unicorn poop on our side of the room! We ended up losing the game by only a half of a spoonful of poop, but I ended up learning so much about teaching reading instruction in the process. We didn't spend any time on letter recognition or even individual sounds. We put BIG words together by practicing understanding of smaller phonemes!